We are so excited for next weekend to come! And we are even more excited that once again, we are headed to the Superbowl! Yes we spent this weekend getting ready for next weekends big party. From banners to balloons, these little Seahawks 12thpup fans are ready for another great party Shih Tzu Style!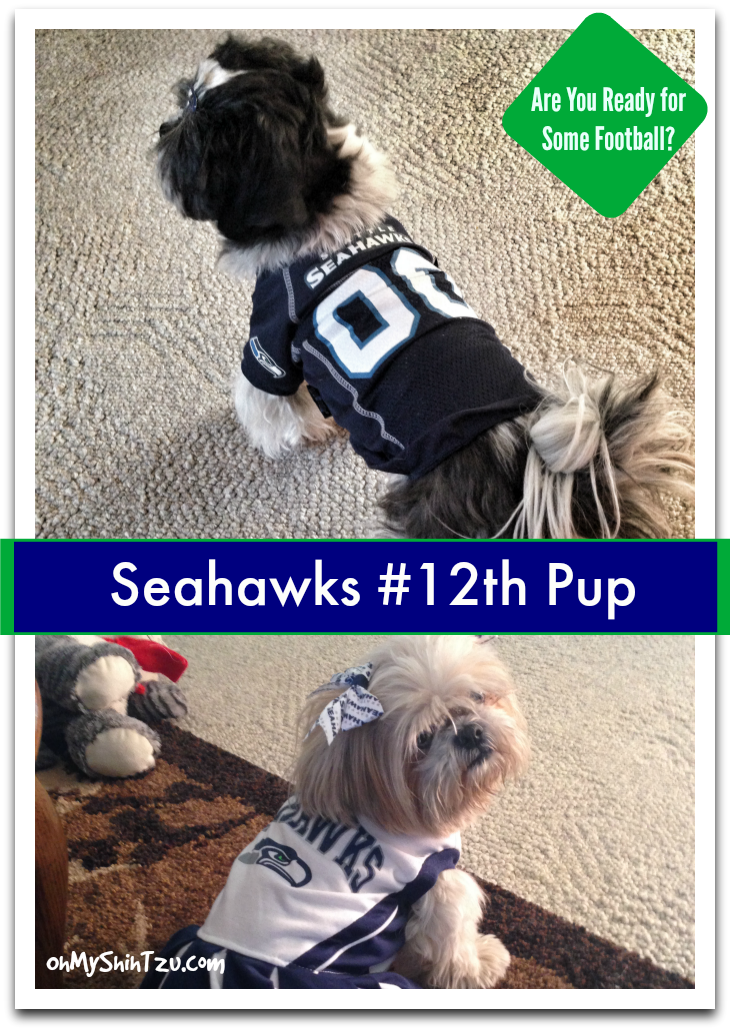 Okay, so "we" are really not going to the Superbowl, but we will be cheering our favorite team on as they, the Seattle Seahawks defend their Super Bowl title! We have been a little superstitious this season, as the girls decided they were going to wear last seasons pup jerseys and not get new ones. Yup, those jerseys gave us luck last season, so we are hoping that things continue the way they are… I mean did you see the NFC Championship game against the Packers? Talk about edge of your seat game!
Put we aren't just dressing up for the big game on Sunday. We are also going to have a #12thPup Party! Yup we are going to party it up with yummy tasty treats for the pups. The menu will include yummy stuff like Barking Better Bacon Burgers, Shih Tzu Sweet Potato Fries, Seahawks Blueberry Milk Shakes and a few other tasty treats all for the Shih Tzus. We will have game day coverage via Twitter, of all our antics in the kitchen as a pre-show party! If you don't follow us on Twitter make sure you do HERE!
We are so excited once again to be joining Monday Mischief hosted by Snoopy's Dog Blog, Alfie's Blog & My Brown Newfies!