Its #AgingPetsAppreciation month and as a tribute to my late senior Shih Tzu Mr. JoeJo, I have finally the strength (or at least I am telling myself so) to begin writing about him 13 months after his passing.
It had never occurred to me to rescue a senior dog. Especially since the month before a little 5 month old Shih Tzu had pranced into my life. But there he was. A scruffy little guy, in a crate in the back of a car and not looking very happy or friendly. I was sad when I saw him because I knew he was not going to be fit to be adopted out, and it seemed that euthanasia would be the best option for him. Mind you, I hadn't been in rescue that long, and from watching other rescues around me, this was the option that came to mind. Fortunately I had a friend that had experience with senior dogs who encouraged me to take a chance with him.
From the moment he came into our home, I think he knew he was home. He now had a comfy bed and sofa to lay on, he had more toys than a little dog needed or could play with. And best of all he was on his road to recovery from the illnesses he was afflicted with and the damage previous years had done to his little body.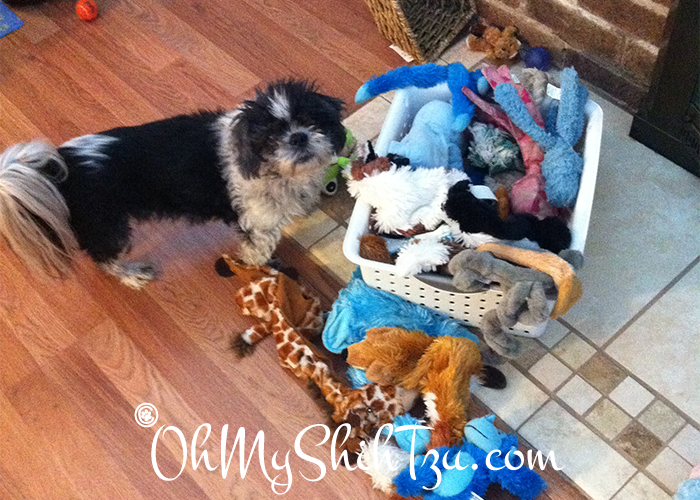 The simple fact of the matter was that when JoeJo came into my life he was 14 years old. A purebred little Shih Tzu who had been purchased from a breeder, but because of improper care and age came to me the way he was… a complete mess. But you know what? That was okay. Dogs age and get sick, just like people. There are no guarantees in life, only that we are going to die. But what I think is important in life are the lessons we learn from the dogs who are with us.
JoeJo taught me 3 things:
Perseverance
Things in life just can't be rushed. There were many times as JoeJo suffered through bouts of ear infections, pain from a deteriorating jaw and countless other ailments along with the inability to eat at times (yes he was tube fed 3 times) that I couldn't give up on him or finding ways to get him on a healthy track again. There was no time did I ever feel that he didn't want to go on or that I was just putting off the inevitable. You could see it in his eyes, the will and fight to be healthy. My vet always said I would know when that day would arrive and I did. I will always say that I have a great veterinarian. I do wish my vet was a holistic vet, but he's not. What he is is a vet who allows me to be hands on with my pets care, trusts my research abilities, and most importantly listens to what I have to say. From experimenting with different diets, supplements, laser treatments on his ears… I did everything I could to prolong his life giving him the quality he deserved.
Compassion
def: a filling of deep sympathy and sorrow for another who is stricken by misfortune, accompanied by a strong desire to alleviate the suffering
It's the last part of the definition that got me. My desire to alleviate his suffering was so strong that I often didn't care about my wants or needs because JoeJo came first.
Love
I'm not sure if he taught me love or the simple fact that I fell in love with him. I'm not sure but I think my heart grew bigger… as I type this the pain that he is not with me is so strong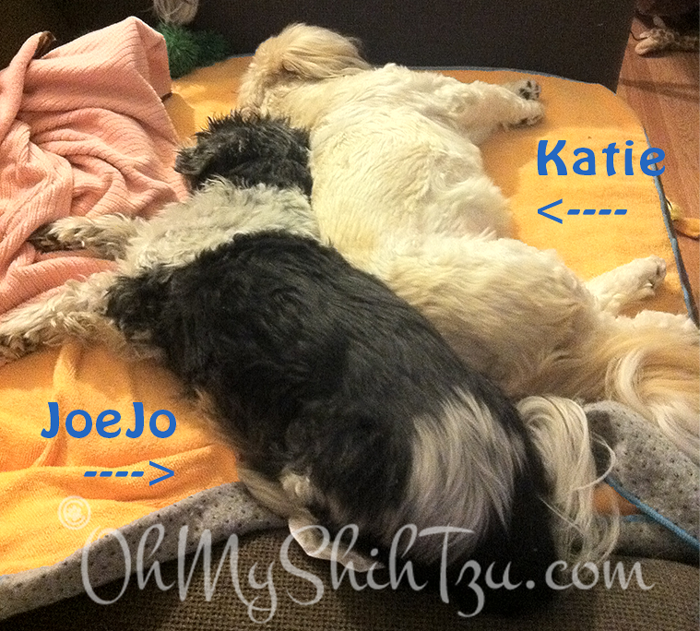 Thank you for joining me in this series, The Joy of JoeJo. Next week we continue with The Faces of Doggie Alzheimer's. A short journey into the darkness of Canine Cognitive Dysfunction.

We are happy to be participating in this weeks Thursday Barks and Bytes Blog Hop hosted by 2 Brown Dawgs and Heart Like A Dog.