Shih Tzu Birthday Girl Riley turned 4!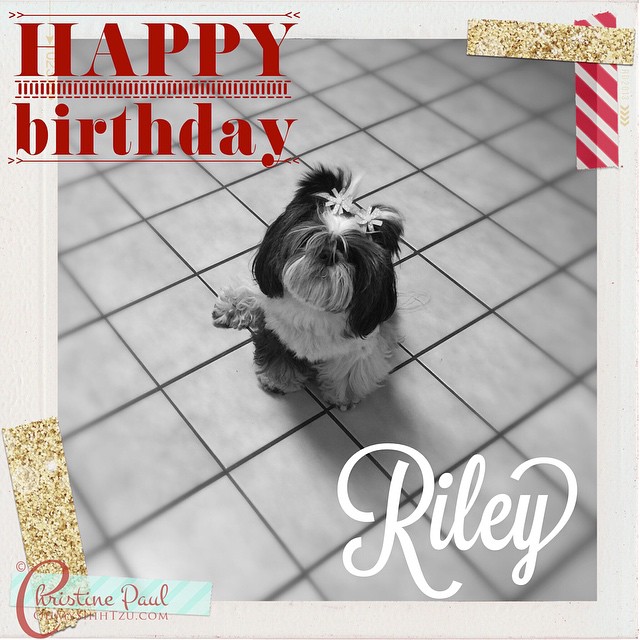 If you follow us on Instagram, you probably know that yesterday was Riley's 4th birthday. If you don't follow, I suggest you do! All week I had been planning Riley's Birthday Party, from decorations to a homemade yummy cake. This was the first full-blown birthday party we've had for one of the girls. Next years party will be even bigger as she will turn 5!
So the day went according to plan, though the party actually got started about 2 hours late… but that didn't matter to the girls. They had a great time!!!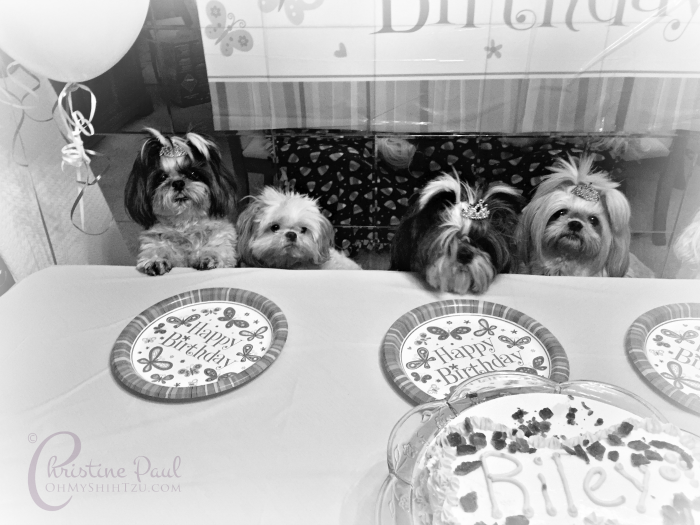 I do have to say that I was completely surprised at how much the girls loved the cake. A yummy blend of veggies, lamb & beef. If you want to know the recipe and how you can make one yourself, be sure to come back Tuesday, as we join the Tasty Tuesday blog hop with our recipe.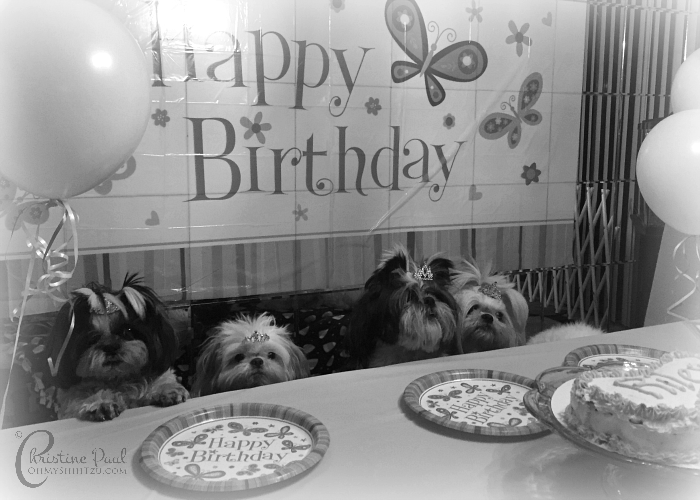 We are happy to be joining Black & White Sunday, hosted by our friends Dachshund Nola and Sugar the Golden Retriever! Please be sure to visit our wonderful hosts and visit all the wonderful blogs joining in today's hop.