Happy Hump day everyone! We hope your week is going well. All the Tzus are doing good and since we have returned from SuperZoo, I've learned a lot of how they are now set in their ways of only eating specific meals. Basically they loved either THK, Raw and home cooked. Though not necessarily in that order! So out of the 6 littles that run around, I had 4 at my feet last night for dinner, but you can only see Riley, Trixie and Katie in the pic, Ise was standing at my feet.
It's funny how they know the difference when I walk into the kitchen to defrost the food vs preparing the food in bowls. Yup they are little chow hounds!!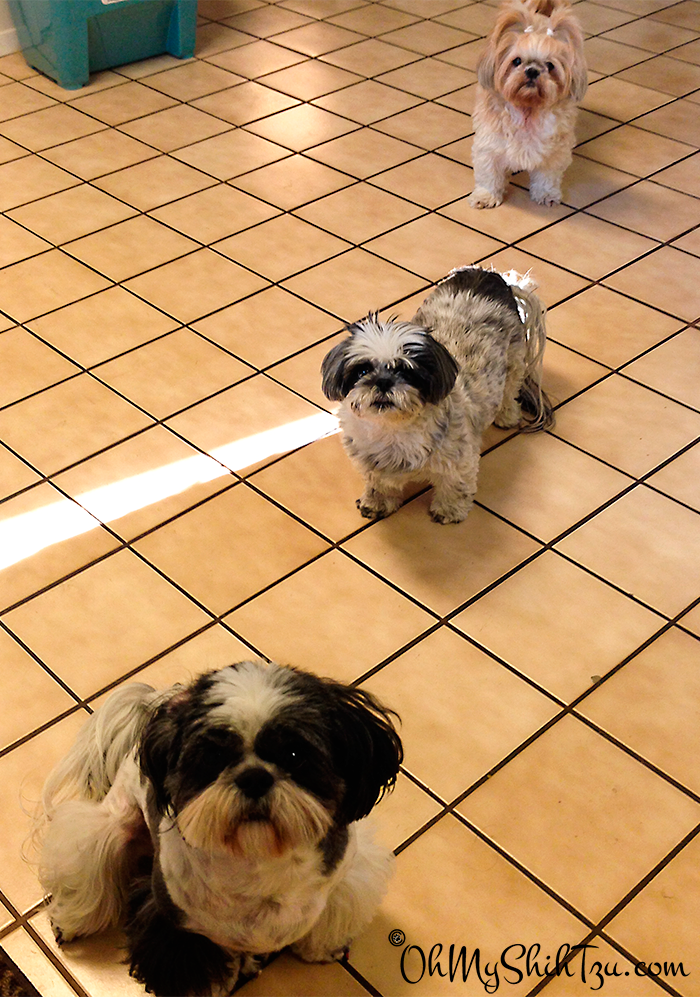 So how about your kids? Do they tend to congregate in the kitchen while food is being prepared for them?
We are happy to be joining Wordless Wednesday today, hosted by our friends at Blogpaws!!