Though most people set New Years Resolutions, have you ever thought of just setting goals for the upcoming year. For some reason I just hate the word resolution.
Dictionary.com defines each as the following.

Resolution – the act of determining upon an action, course of action, method, procedure, etc.

Goals – the result or achievement toward which effort is directed.
For some reason I like the definition of goals a lot better than resolution. My effort is directed towards a certain achievement, rather than just determining my course of action.
So I was surprised when my husband asked me if and what goals I had for myself and the girls this year. And though I am a little chubby, losing weight was not one of my goals. Dealing with diabetes and now my injury, my goal is to become healthy again. But I wanted to share with your our little lists.
Christine's Goals
Pay off credit cards by August.
Buy new truck in October or November in preparation for the agility circuit in 2016.
Have Riley ready for the Shih Tzu National Specialty.
Go to Blogpaws in Nashville, TN at the end of May.
Grow my social media following:

Twitter – 5,000
Instagram – 5,000
Facebook – 2,000
Some are easier than others, well to be honest #5 is the most challenging out of all of them.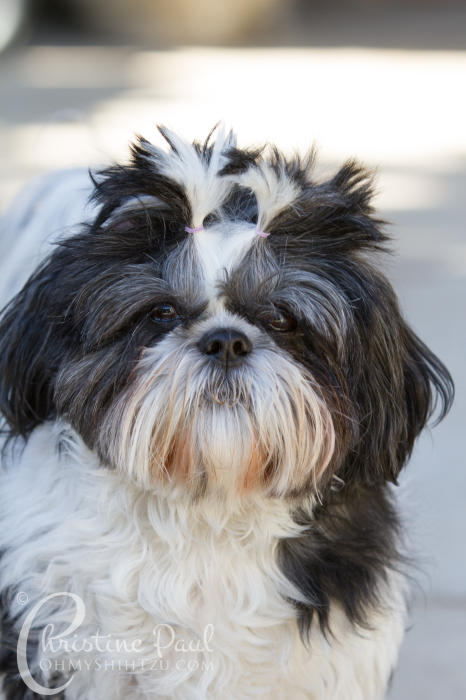 Riley's Shih Tzu Goals
Overcome her fear of the teeter.
Have a 95% success rate on weave pole entries.
Compete at the Shih Tzu National Specialty in Las Vegas.
Have at least 1 QQ weekend in agility.
Have fun going through the Susan Garrett Handling 360 course.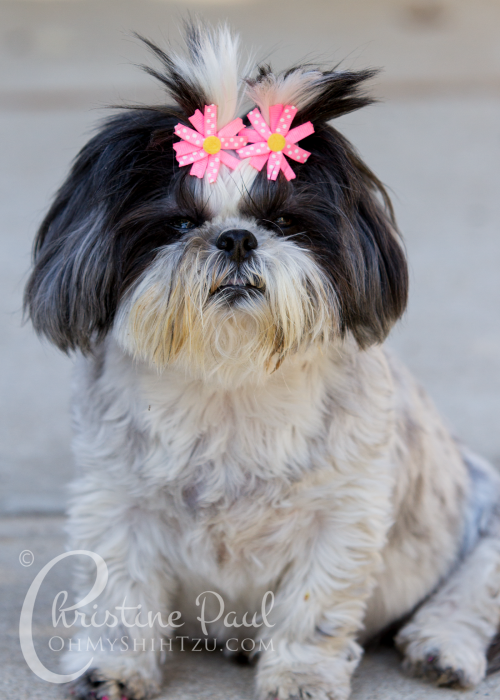 Trixie's Shih Tzu Goals
Lose additional 1/2 pound to have a final fit weight of 12.5 pounds.
Walk 3x/week in fitness quest.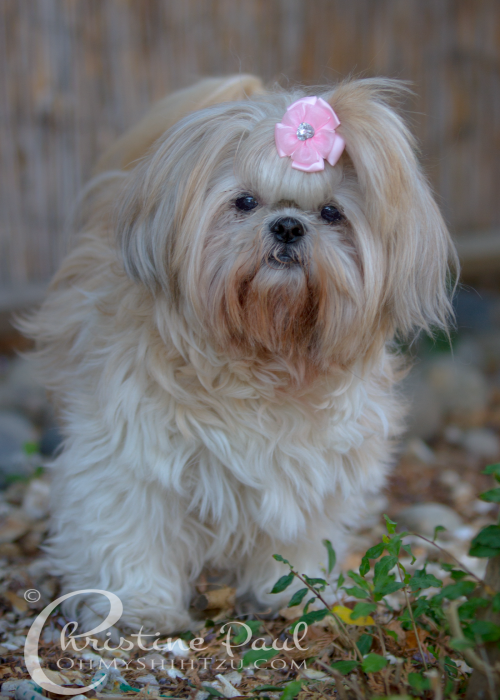 Katie's Shih Tzu Goals
Maintain princess appearance.
Be lead model in our upcoming Fashionista Fridays.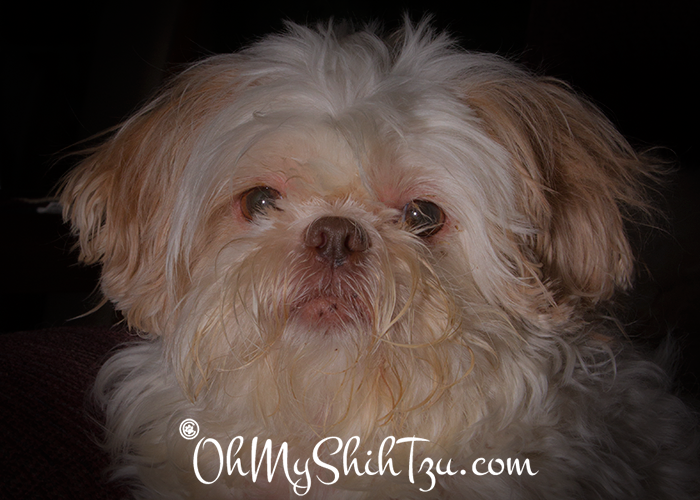 Ise's Shih Tzu Goals
Achieving control over allergies
Begin modeling for Fashionista Fridays.
Stay cute.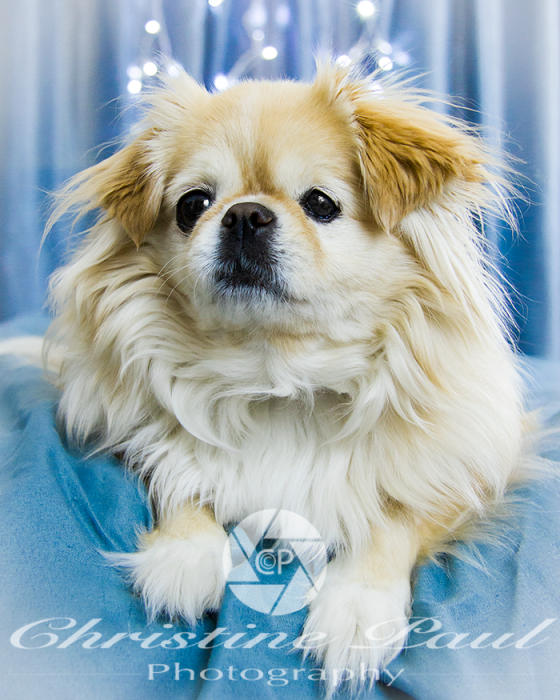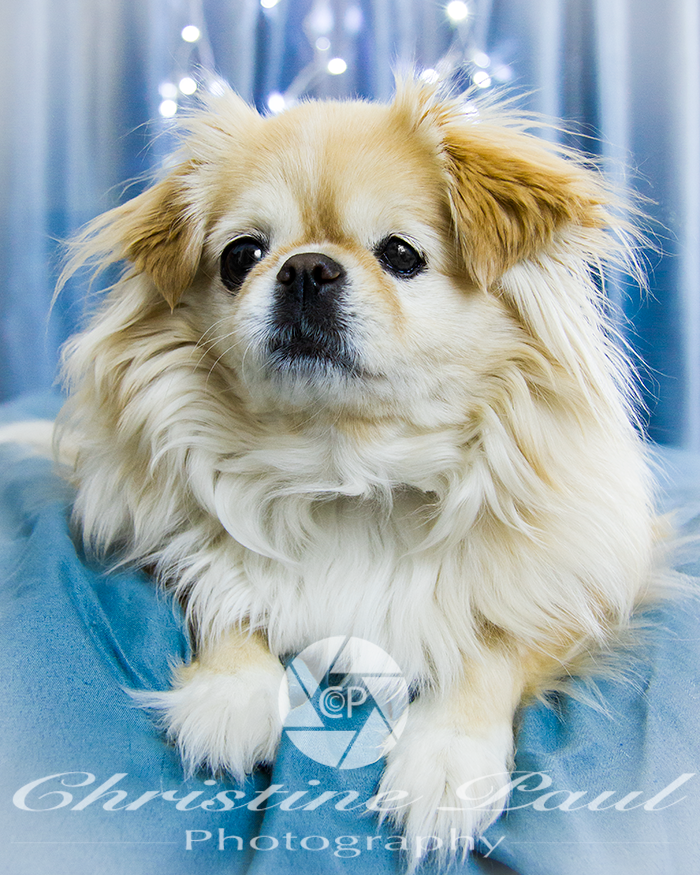 Chicky's Doggie Goals
Have surgery to repair hernia.
Visit doc for teeth cleaning for a healthy mouth and fresh breath!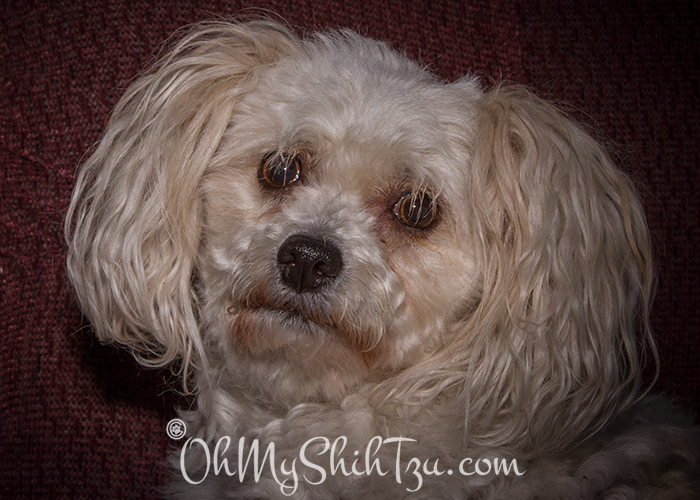 Molly's Doggie Goals
Stop barking at me when I approach my mom!
So there you go! All our goals for the year. I will most likely re-evaluate this list in June to see where we are and if necessary add more to the list.
How about you? Have you ever set goals for your dogs? Let us know!
We are so happy to be joining Monday Mischief hosted by Snoopy's Dog Blog, Alfie's Blog & My Brown Newfies!