One of the great things about traveling with Riley is stopping at almost every rest stop along a trip. The main reason for so many stops is not that Riley can't hold her pee, but I believe it to be very important to break up the trip with a little exercise for her along the way. The idea of her sitting in a car seat for an extended amount of time without really moving her legs freaks me out… all I can think of are blood clots. I know I'm just a paranoid mom. So a couple of weeks ago we headed to Idaho, along the way we stopped at several rest stops in Truckee, California on the way going and on the way back. On the way back we were able to walk a nice little trail with a ton of smells, rocks, beautiful pines and a cool breeze in the air.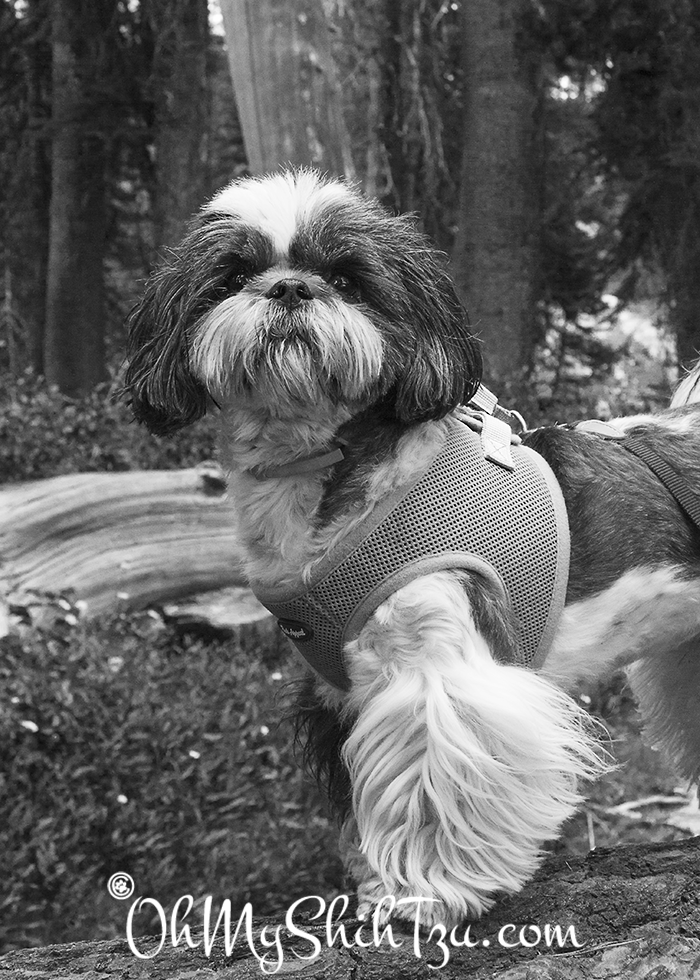 The greatest thing on the way back was how cool it is up in the mountains. With an elevation of 5,800 feet, the average temp for June & July range from 74 – 82 degrees. It just so happened the day we were there it was 63!! Can you imagine a more perfect temperature! For a Shih Tzu this is almost paradise. Yes Riley just loved romping around in the pines, and scurrying on the rocks. She's a very courageous little hiker.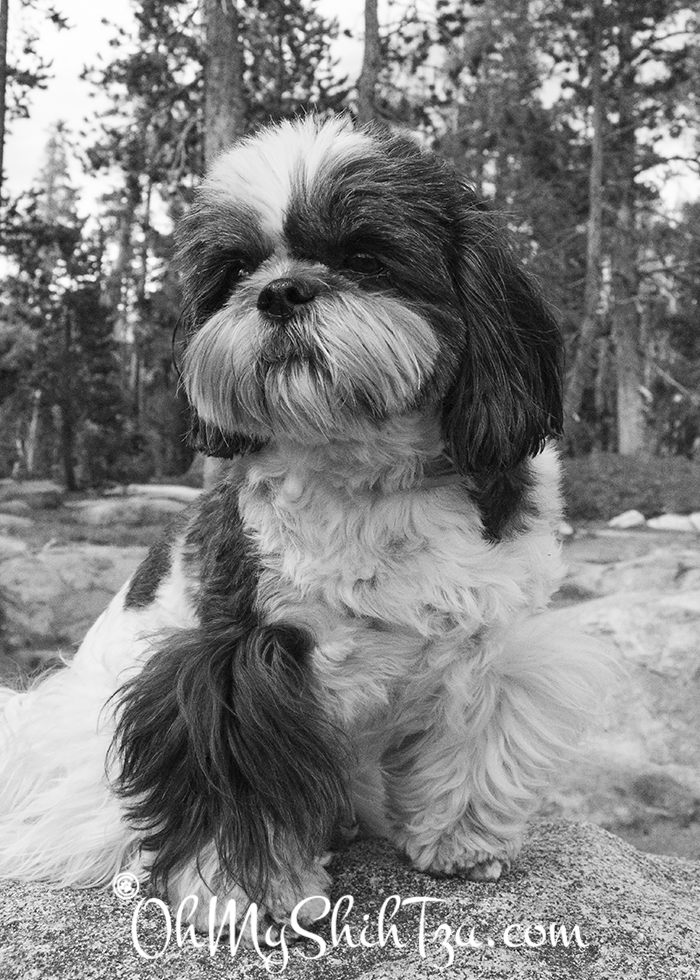 So what are your plans for the rest of July? As you may know we are headed to the BlogHer'14 Conference in San Jose, CA, but we will also be heading to Las Vegas. This time we will be attending SuperZoo! A huge pet retailers convention held at Mandalay Bay. We are so happy to be joining Black & White Sunday with hosts Sugar the Golden Retriever and Dachshund Nola. Be sure to visit our hosts and all the other incredible bloggers for Black & White Sunday!