ON THE WAY!!!! I can finally say that in a couple of months this household of little Shih Tzus will be welcoming a new Shih Tzu puppy brother! We are so excited about the change this will bring to our family dynamic. Needless to say I can hardly contain myself.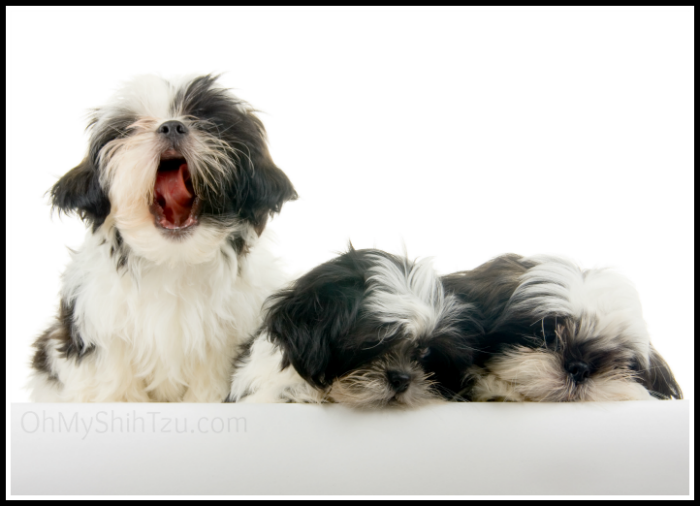 A First
I've had dogs all my life and all have them been rescues in some way or another, from owner surrenders, suddenly appearing on my front porch, finding them in store parking lots to adoptions from rescues (foster failure). The first and last time my family purchased a dog was my mom's first Shih Tzu, TuTu, at a horse show in the early 80's. Now it's my turn.
The Decision
If you are wondering why I have decided to turn to a breeder this time it's very easy to explain. As a person that loves to do sports with their dogs, it very important that my dogs be sound. Meaning, no luxating patellas, no hip dysplasia and no vertebrae issues, etc. When I rescued Katie I was hoping she would be my agility dog, but after a walk one night we unfortunately discovered she had 2 congenital degenerative discs. She was in a lot of pain and my veterinarian highly suggested I do not do agility with her or we would be looking at an early surgery. Riley has slight hip dysplasia and luxating patellas, so I really keep my eye on her.
There was a point that I considered an American Shepherd (Mini Aussie), but I could not abandon my breed to compete against dogs like Shelties and Border Collies. In addition I had to think of what would be best for our pack as a whole and how well the puppy would fit within our lifestyle and family structure. Also, there is something so satisfying about working with a dog that is a breed you normally don't see at sporting events and having that little dog excel. It's truly one of the best feelings in the world.
The Wait
So now the wait begins. I can't even tell you how excited I am. The little guy was born a few weeks ago and when he is 12 weeks I will be flying out to the East Coast to pick him up. Honestly I don't like flying, and having to fly in the winter scares the living daylights out of me… but I think the excitement of him joining our family cancels out all my fears.
The Nesting
In the meantime, I will be nesting and getting ready for his arrival. He already has a puppy play pen set up in my office, a crate for naps during the day, little t-shirts to keep him warm in the winter. I'll still need to get him a new bed, various puppy toys & chews, puppy pads, travel carrier, bowls, harnesses and a second play pen for the living room. I'm sure there will be a lot more he'll get since he will be the little prince.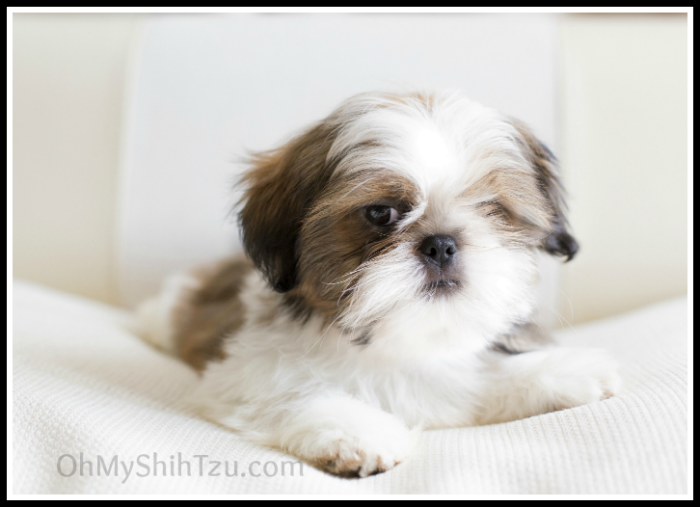 The Arrival
Once the little man arrives our readers will have access to live streaming video during the day. See him play, eat, sleep and do a little spying on his training! This is a first for Oh My Shih Tzu, so we are very excited about it!! So don't forget to subscribe to our newsletter and follow us!
Have you had a puppy in your household lately? If so, let me know in the comments below! I would love to know more about your puppy and the wonderful excitement they brought to your house.