Don't you just love summertime? We like to call it Shih Tzu Summer Time, but I actually have a love hate relationship with it… I love it because it's sunny out, but I hate it because it is so darn hot!! Actually it's not just hot, but it can be like living in hell… it was 107 yesterday. But no matter how hot it is, Riley is always in a good mood. I can't always say the same.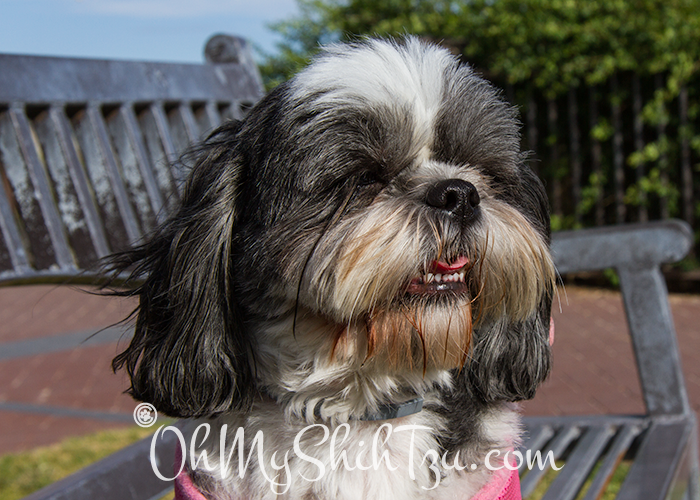 Well we hope your summer is going great. Riley and I head back to school again in a month, so that means our summer is half way over. We have plans on heading to BlogHer'14 at the end of this month, but what are your plans? Let us know!!
We are happy to be joining Wordless Wednesday hosted by Blogpaws!! Be sure to check out all the other wonderful blogs joining in today's festivities!!