As many of you may know, Riley is my little life line. Living a life with PTSD is no fun, but having Riley there for me when I need her makes everything so much better. This summer I did something I never even thought I would do, to be away from my home, without the security of my family for any extended length of time. Today we are kicking off our Where in the World is Riley traveling series about our adventures. We will share some fun historical facts about the places we visited and what made those visits so special.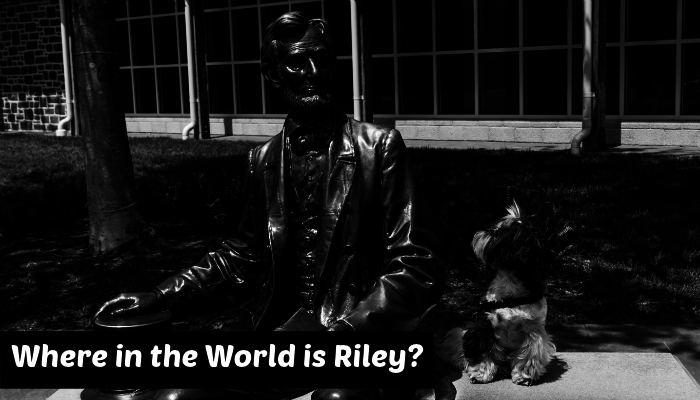 So do you know where Riley is in the picture above? I think this is one of her favorite spots, though I don't know what she was thinking as she looked up at Abe… I can tell you though that she wasn't thrilled to sit next to him at first! But eventually he started to grow on her a bit.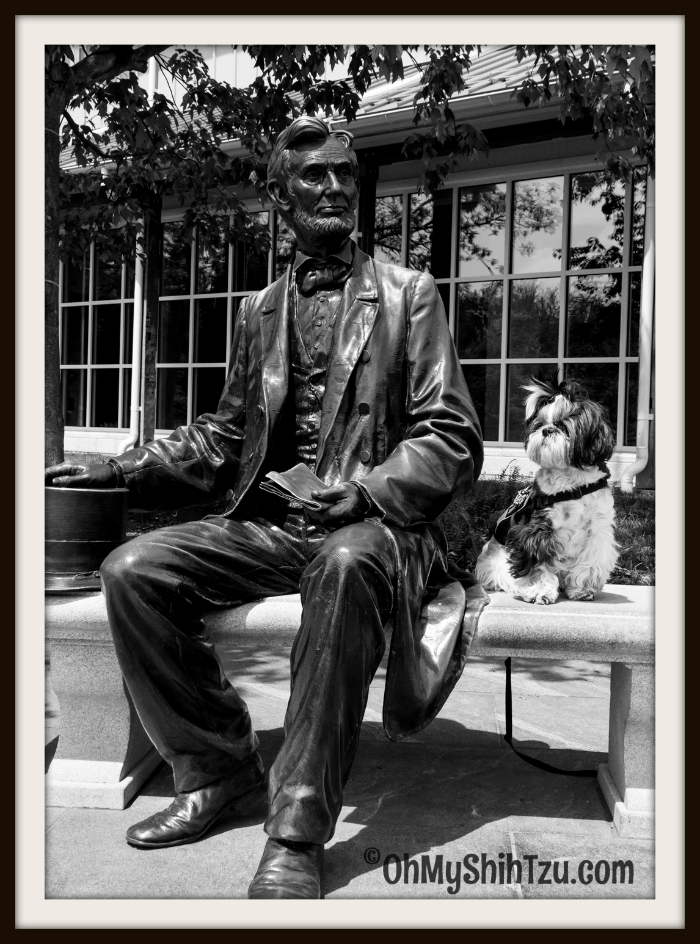 So join us this Thursday to find out Riley's location in our Where in the World is Riley? Shih Tzu Travel Series!