One of the greatest things about living in California is the ability to go to a great beach, which means Shih Tzus on the Beach! Mind you, normally for us it consists of at least a 2 1/2 hour road trip each way, but still relatively close enough for an easy day trip.
The plan was to throw Katie & Riley in the car, leaving Trixie at home with grandma. But as I opened the door, little Trixie dashed out and made a straight beeline to the car. She put her little paws on the floor board letting me know she wanted in and looked up at me with those big brown eyes. Dang! There was no way I was going to leave her now, but it also worried me. You see, Trixie suffers from Canine Social Anxiety Disorder. She wants to go places, but is extremely terrified when we get there. It was so bad in the beginning after we rescued her that she would immediately potty when we were driving away. So now fast forward to today, we have gone on short little trips, to the bank, etc., but never anything long with her. I just don't like to stress her out too much. Today was going to be a test I hadn't planned on. But I know in my heart that I want her to experience life the way all dogs should, exploring and seeing the world!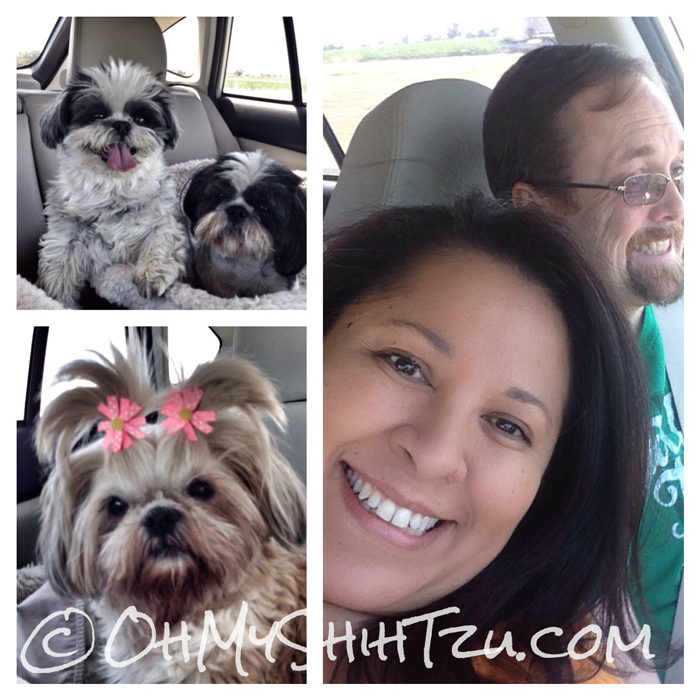 Well that short little drive turned into a drive from hell! The 2 1/2 hours turned into 4 because traffic was crazy! We eventually arrived in Carmel and headed straight to the beach!

The girls just loved hanging out on the beach with us, watching the birds and listening to the waves crash against the sand. Riley and Katie have been to the beach before, but it was Trixies first time. I really thought that she would be scared of the waves, but she loved running on the beach!



This day was a very eye-opening experience for me. Why? I suffer from Social Anxiety Disorder, yes I did joke about her having Canine SAD, but she did teach me a lot. That even when we have fears, sometimes it's okay to face them head on, and experience life, but when you do, make sure you have someone there to help you along. Though at times I knew she was a little hesitant about being on the beach, but she would come and cuddle with me (she doesn't do that often) and let me know that I was where she felt safe. I was her person.