Last Sunday our week started off with a 13 hour drive from Fresno, CA to Twin Falls, ID. An incredibly long drive, and the longest I have ever taken with Riley. She was a trooper and was a great little girl the entire drive. With frequent stops to potty and stretch our legs along the way. Today I am sharing a picture of Riley looking over Shoshone Falls in Twin Falls.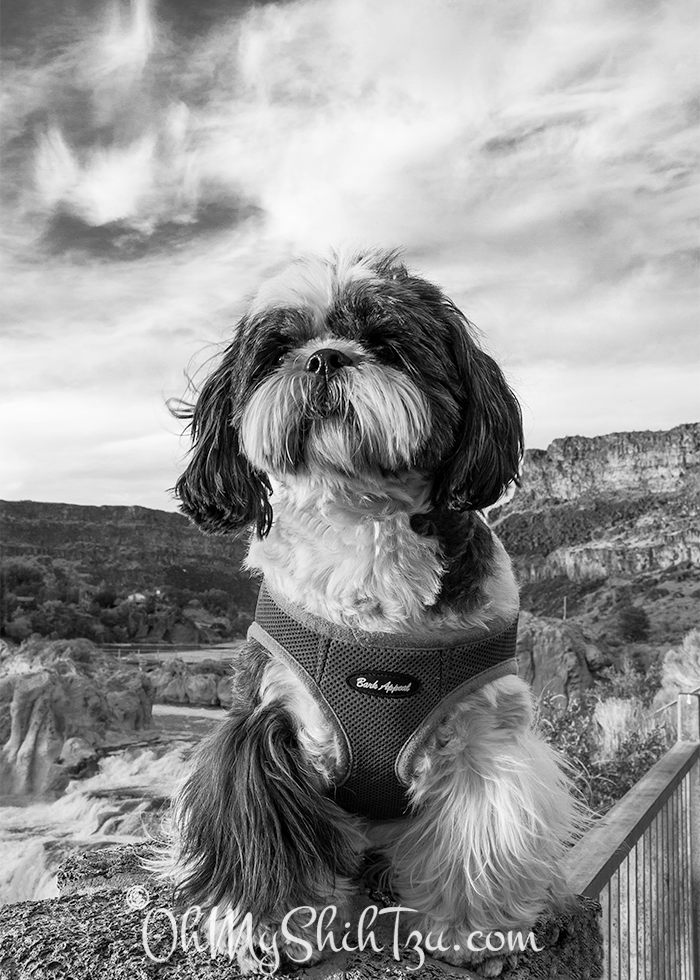 Be sure to join us on Tuesday for a special installment of Tzu Travelers as we visit the wonderful little town of Twin Falls, ID.
We are so happy to be joining Black & White Sunday with hosts Sugar the Golden Retriever and Dachshund Nola. Be sure to visit our hosts and all the other incredible bloggers for Black & White Sunday!