You've probably seen it on TV and thought, 'Well, that looks fun, but it isn't for us. Were too small.' I know why you would think that. You see the Border Collies running, jumping and weaving through poles at lightning speed. But being a proud Shih Tzu owner I can tell you that Shih Tzus and any small dog can do anything, even agility! So what is agility?
History
Did you know that agility is one of the fastest growing dog sports in the USA? Yup, but originally started in England in the 70's. In 1978 during one of the most prestigious dog shows, Crufts, the show committee thought it would be great to entertain the audience between the end of the Obedience Championship and before the Conformation Groups began. They asked two gentlemen, Peter Meanwell and John Varley to come up with something the audience would enjoy. With that they came up with the idea of dog agility based on various equestrian events. People went crazy for what they saw and within 1 1/2 year the kennel club drew up rules and regulations for a new dog sport.
What is Agility?
Agility is comprised of various obstacles in which the dog must maneuver such as a climbing 6′ A-Frame, navigating a narrow bridge called a Dog Walk, zipping through Tunnels, weaving through a line of up right poles known as Weaves, and flying over various Jumps at lightning speed. All while racing the clock for the fastest time with the least faults.
But in actuality, agility to me is a time for my dog and I to bond, to discover one another, and to become and stay healthy together.
Benefits of Agility
Agility is Great Exercise
Agility is a great way to exercise for your dog. Exercise is beneficial because it can reduce the risk of heart disease, obesity. In addition, dogs that exercise also experience less depression and tend to live longer than dogs that do not. In addition exercise is great at reducing stress. Hey notice something here? All the benefits that our dogs experience are the same benefits that we will experience when we participate with them!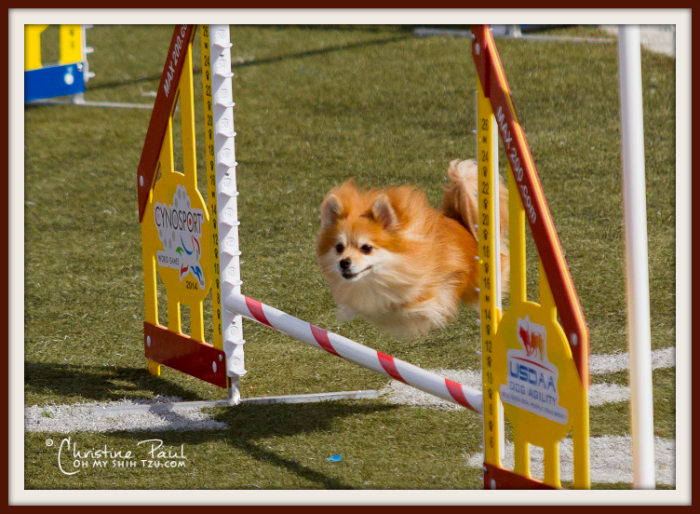 Agility Helps Strengthen the Bond with Your Dog
Agility is a team sport between you and your dog. Because an agility course if filled with jumps and obstacles your dog relies on your to help navigate the course. With verbal and physical cues, the bond is strengthened through the constant communication either overtly or subtle between the two of you.
A Dogs Natural Instinct and Abilities
Agility courses are designed to imitate obstacles in the wild as if they were chasing prey. From going through fox holes (tunnels), jumping over logs (jumps), and climbing up and over hills and slopes (a-frame). And just as in life, the rewards are greater the faster you can run without getting tripped up by the obstacles, either a qualifying score, or a yummy meal!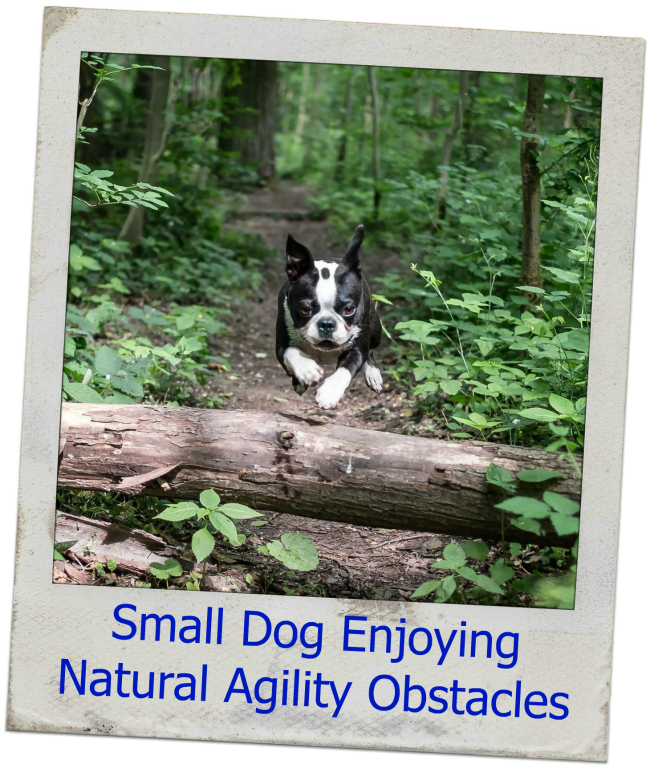 Improved Confidence
By improving your dogs confidence they will become happier and more outgoing. If you have a timid dog, and they are afraid of little things, with the proper agility training they can come out of their little funk.
So what are you waiting for? Get out there and hit the agility field with your little one!
Video Credit: Candy Lynch with Tia via YouTube.com
Photo Credit: Boston jumping log – HDW