(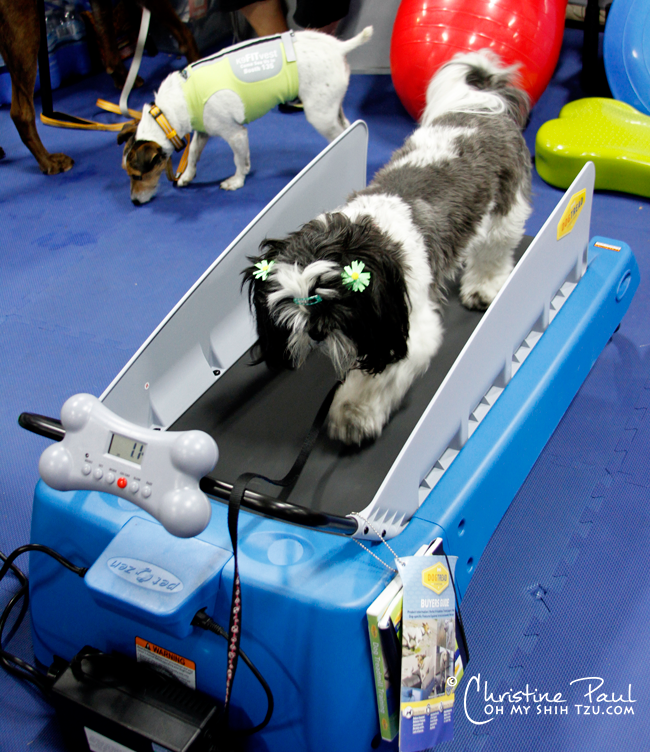 Todays post is told by Riley, because I am exhausted!)
I had sooo much fun last week! Mommy took me on a very long trip to a place called Las Vegas, there was something going on called SuperZoo. I was excited to go because I knew I was going to see my new friend Kona from K9 Carryall. But there was a lot that I did not expect. Like mommy making me walk on a fancy schmancy small doggy treadmill from the wonderful people at DogTread. You know them, they make the very cool K-9 FitVest for working out (see post about this at Slimdoggy).
Anyway, I loved this treadmill so much mommy said she is going to get me one. What I loved best about this treadmill is that it is very quiet and didn't scare me at all like the one we have at home.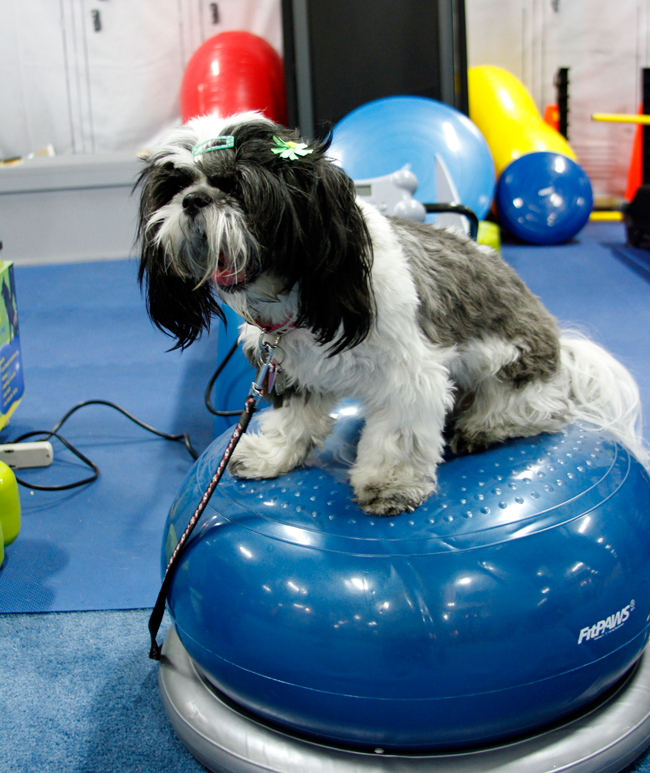 It was so easy for me to walk that mommy let go of my leash so she could take pictures of me! But the fun and games didn't stop there… our good friend Catherine from FitPAWS was there too! I'm an old pro with the FitPAWS products, here I am with one of my favorite pieces of conditioning equipment, the Donut!! Mommy always tells me that this is the way I am going to stay fit-n-healthy. All I know is that when I jump up on these things and balance I get some very yummy treats. FitPAWS is always on the cutting edge when it comes to canine fitness and was so excited that they let me try out a new proto-type wobbly dog bone sized just for little girls like me.
I was so happy on the second day when I got to meet my new friend Kona! We look a lot a like don't you think? I can't wait to see her again at BlogPaws next year!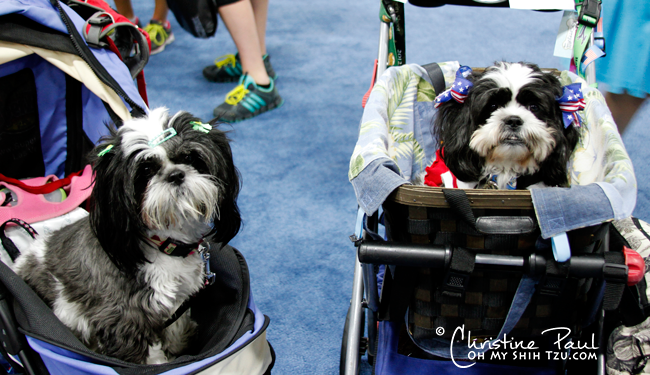 Please be sure to come back tomorrow and see who else we ran into… I'll give you a guess… she is a totally rockin vet!