With the passing of Mr. JoeJo on Monday I have been desperately trying to stay busy. So to do that I have been trying to Tweet and post about the BarkWorld Expo so I can win a free trip. I would love to win this trip, but I am also a realist. I have only been blogging for a little over 2 months and I don't have a huge following, so my social media reach isn't that big compared to others that are in the contest. But that is okay, as I am having such a great time with the photo shoots I have been doing with Riley. I love pet photography and would love to do this professionally someday, but right now all my little Shih Tzus are my subjects.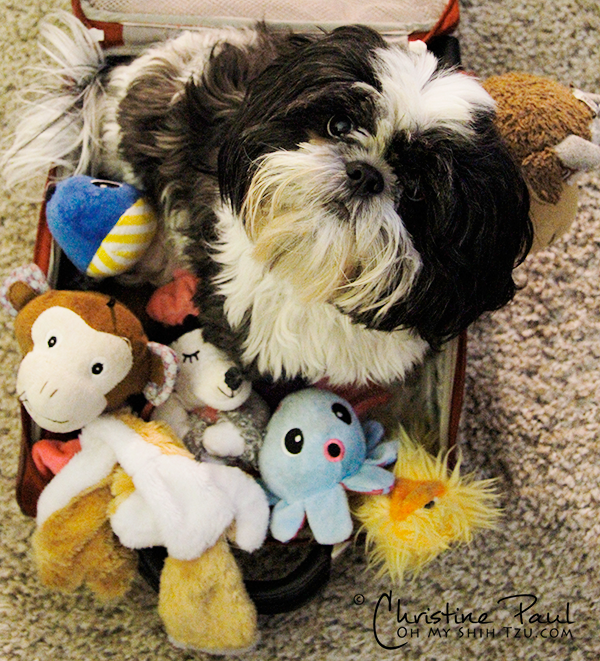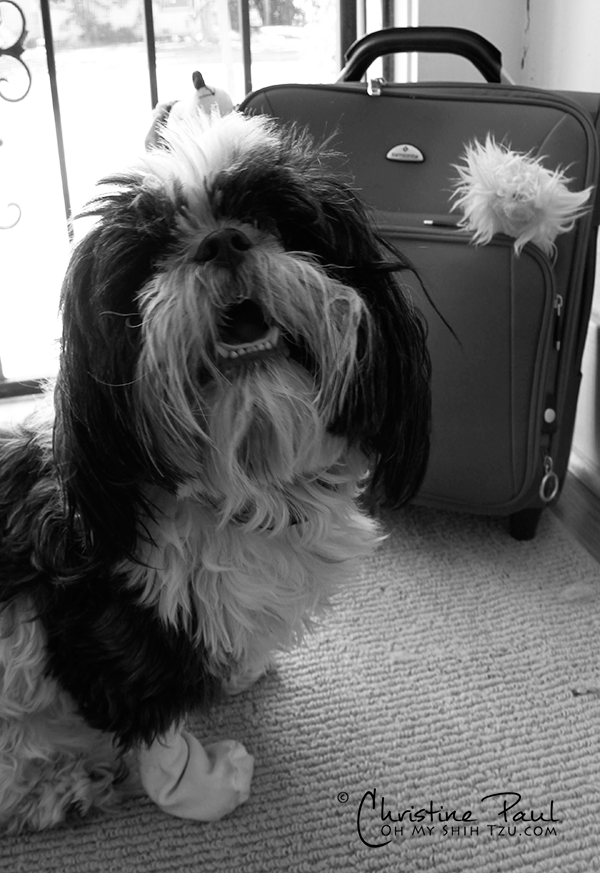 If you notice she has a little sock on her foot… 2 weeks ago she had a little accident and went through the glass on the front door. I was so lucky this day, it was a very deep cut that actually went up her leg, luckily missing any major blood vessels and ligaments. The crazy thing about this photo shoot is that I have my front door opened and it's over 100* outside. The shoot lasted only a couple of minutes, but it took forever to get that side of my house back down to 78 degrees!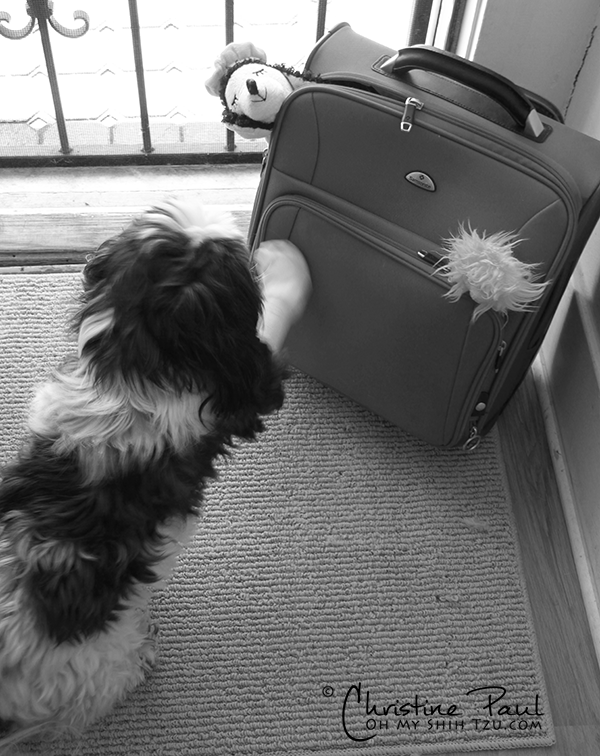 Riley is so funny. Since she was a puppy I have clicker trained her, and one of the first things she learned was to target with her paw. This has turned out to be a very valuable skill because I can get her to put her paw on almost anything. I think she just may be the next Vanna White!
If you are interested in why I want us to go to the BarkWorld Expo check out Georgia on My Mind… BarkWorld 2013 .