Sometimes my life seems pretty hectic, why I really don't know. Maybe it's the fact that I have 7 dogs, 2 cats, 2 goldfish & a billion Guppies that live with me. I know crazy, they probably should have made the movie 'I don't know how she does it' after my home life. One thing I have done lately is to keep my camera (Canon 7D), which I love out of the camera bag and sitting on the coffee table at all times. Because sometimes catching life's little moments is so important. Here is my little foster Chicky having fun with her little bully stick.
I would like to also thank all my followers in supporting me for our quest to attend BarkWorld Expo 2013. As you know we didn't win, but we had so much fun participating. Now Riley and I will look forward to attending SuperZoo in Las Vegas next week and BlogPaws 2014 also in Vegas!!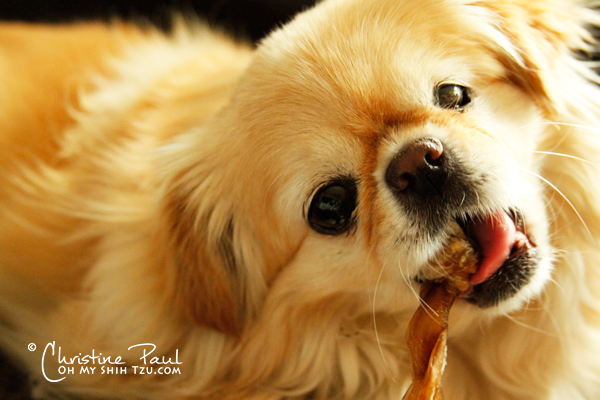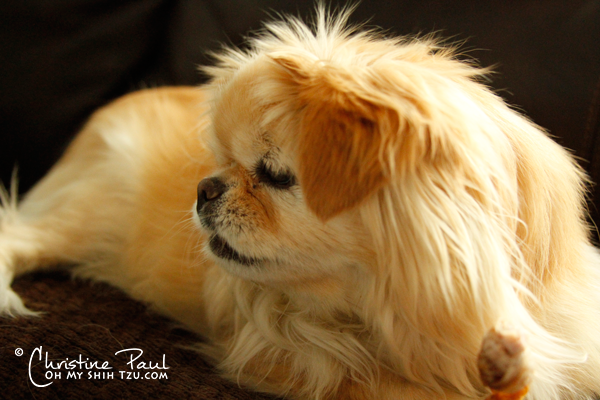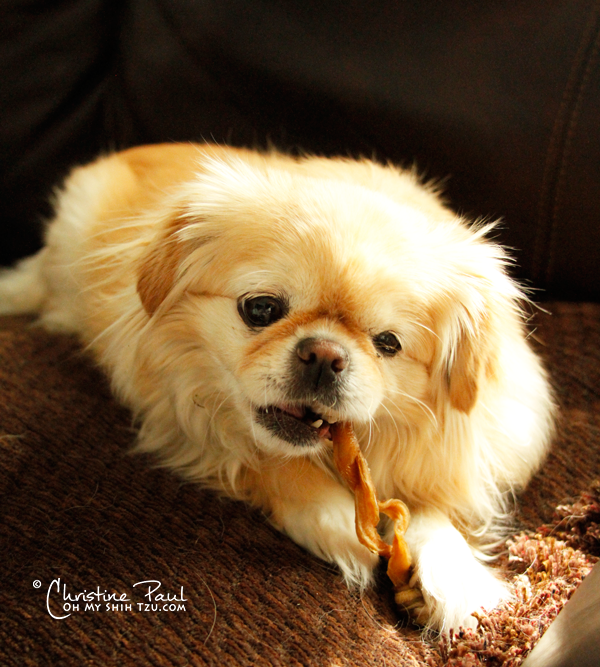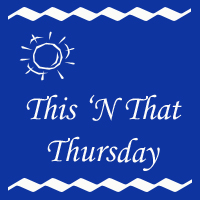 Thank you to My GBGV Life & 2 Brown Dawgs in the This 'n That Thursday Blog Hop.