In 2 months it will be 4 years since Katie came into my life. Katie was my first Shih Tzu rescue, setting a new rule in our house when it came to dogs, we rescue Shih Tzus! Sometimes when you meet a rescued Tzu, especially if you are initially fostering them, they will not look anything like you would think a Shih Tzu was supposed to look.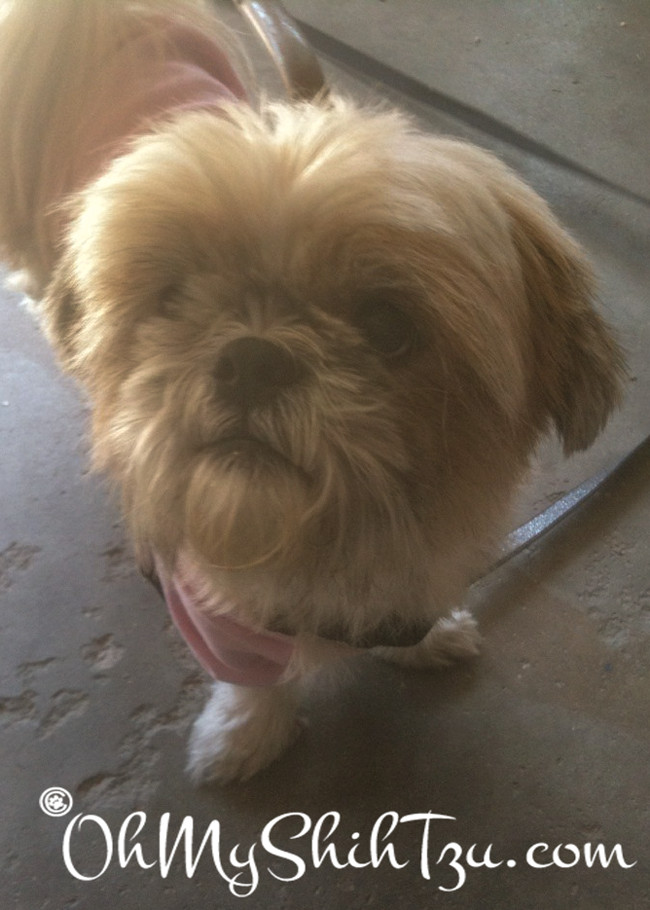 This picture was taken the following day after she was surrendered to the rescue. I was at the rescue when she was surrendered, but unfortunately some people are not meant to have certain breeds. Though they had sought medical advice from a vet, they were not able to give her the care she needed. Luckily I was there to scoop her up as my first foster Tzu. She was a hot mess. I took her to the vet and she had infections in both ears, systemic yeast infection, allergies, and smelled so bad. These were the medications we started off with.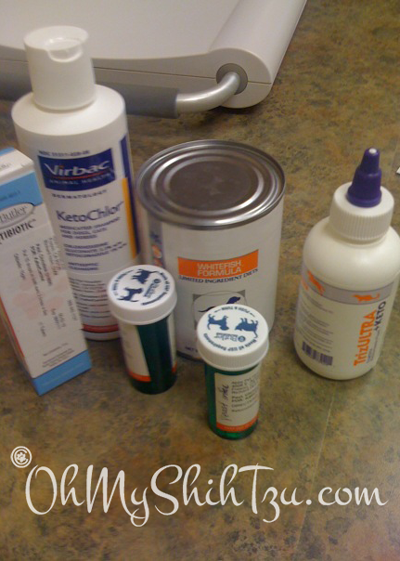 As it turned out, I could not let her go to someone else, she had found her furever home! And I became a foster failure :). Today Katie is healthy and happy. She no longer takes a ton of medicine or special shampoos, etc. Through food I was able to bring her allergies under control, and I can't even remember the last time she had an ear infection. Her 4th Gotcha Day is coming up in a couple of month, she is 6 years old this year, and I am so happy she came into my life.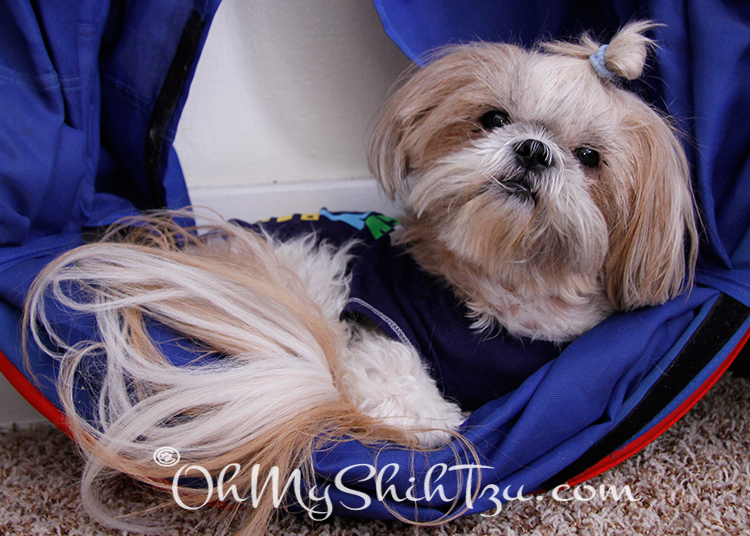 We are so happy to be joining Dolly the Doxie & Dogthusiast in this weeks #ThrowBack Thursday!!