When teaching tricks I am usually engaged with my dogs on the floor in each others "space". It is during these times that I believe a trust and bond is being developed between us. As a puppy I trained Riley "touch" & "paw" and these are the two tricks I turn to when we need to overcome a fear or she is being introduced to something new.
As with any small dog (especially for me, Shih Tzus) a fear of an object can develop out of the blue even where it once did not exist. Case in point a reinstalled baby gate. At our last house we had several gates installed around the house. At the new house I have only reinstalled one gate to our sitting room. The baby gates of choice in our house are by Munchkin because of their durability, easy installation and they provide easy walk thru access. For some reason though Riley no longer will cross the thresholds.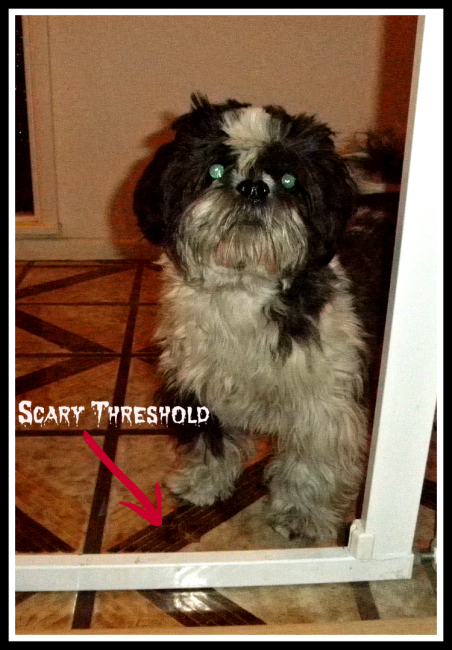 So the easy fix for this was to show her that the threshold was something that wasn't going to hurt her, but she would have to do this on her own. So I begin with getting out my two trusty tools, my clicker and my treats.

Shih Tzu Training: Steps
Step 1: Ask for the known behavior and reinforce. In this case I asked for her paw a couple of times and reinforced the behavior with a treat. Though she will give a paw willing at other times, I reinforce it this time with a treat to let her know she will continue to get treats as correct behaviors are given. (Click n Treat = CNT)
Step 2: Have her move physically closer to threshold and ask her for the behavior directly over the object, CNT.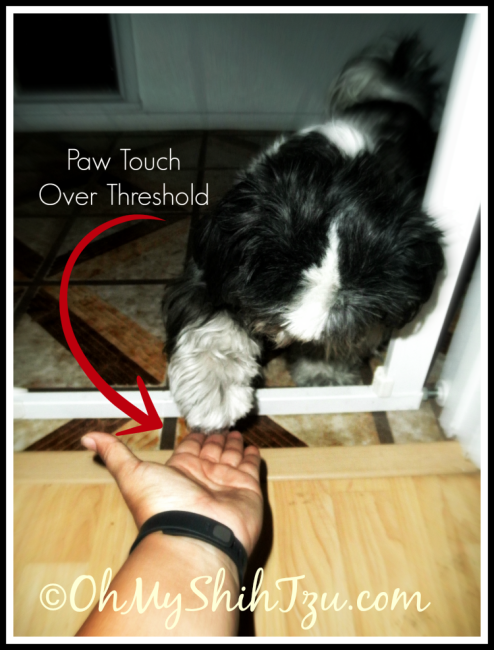 Step 3: Point to object and have her for a paw touch on object, CNT.
Step 4: Cross Threshold!! CNT.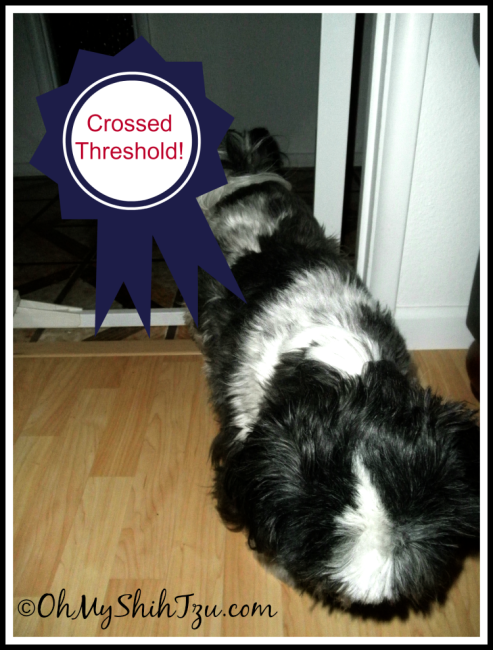 Each step was repeated until she was comfortable and showed no signs of apprehension with giving the behavior. Total time to overcome fear with a trick was 5 minutes!! Yes this was fast, but remember she is experienced with clicker training and giving behaviors.
So how about you? How do you use tricks? Are they for fun or do they also serve a purpose?
Join us next week when we introduce clicker training to a mature dog with no prior experience with a clicker. (Video)

So here we go! Join my co-host Boingy Dog and myself for our weekly
Thursday Training Blog hop – A Trained Dog is a Super Dog.
Besure to grab our badge.