So every January the Association of Pet Dog Trainers kicks off the new year with the National Train Your Dog Month. So in honor of this month we wanted to extend this for the entire year and beyond! I invite you to join myself OhMyShihTzu & BoingyDog for a wonderful new hop, The Thursday Training Hop, because A Trained Dog is A Super Dog.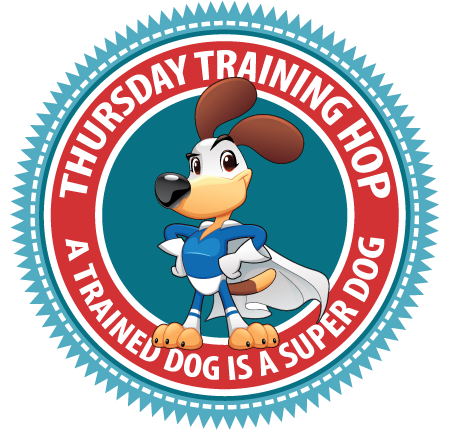 I must confess, that living in a multiple dog household can be challenging to say the least. And I will have to admit I am not the best when it comes to keeping up our basic manners, fun tricks or games. So this hop is not just a commitment to our follows and friends, it is a commitment to my 7 dogs and my mothers additional 2, so 9 total!!
So join us beginning this Thursday, January 2nd.
Blog Requirements:
Training must be Positive Reinforcement based!!
Have fun training and keep a smile on your face 🙂
Thats it! Remember … A Trained Dog is a Super Dog