Beginning a month early, I thought I would let you know about my new bi-weekly feature. Through The Lens Tuesdays. As bloggers we know that photos can drive traffic to our site, who doesn't like a good picture? But for most, photography and having that "eye" was not our gift in life. For me though, I was not born a writer so I have to some times rely on my photo skills to bring life to my blog. So I want to try to help you bring life to your pictures, it's easy, sometimes you just have to know the right little tricks!
But before we start I want to let you know of a great offer. From now until March 31, 2014 you can get Photoshop CC & Lightroom 5 for a mere $9.99/month subscription!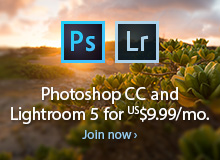 For a limited time, you can join a special Creative Cloud plan. It includes access to Photoshop CC and Lightroom 5, plus feature updates and upgrades as they are available, 20GB of cloud storage for file sharing and collaboration, and a Behance ProSite. And it's just US $9.99/month when you sign up for a one-year plan, but you need to join by March 31, 2014. Questions? See Adobes FAQ and terms.
This is such an incredible deal!!!
During our Through The Lens Tuesdays I'll let you know all the tricks, ins & outs and fun you can have with both Lightroom & Photoshop.
So are you ready? If so then join me every 2nd & 4th Tuesday!! On your mark, get ready, SHOOT!!!!