Tzu Travelers: Dog Beaches!
So this weekend Riley and I traveled out of the area to judge my first trial as a judge with the Tea Cup Dog Agility Association. After the trial was over it was time to venture into the City, yup a trip to San Francisco. So not being from the area, I searched the web for a dog friendly beach and came across Crissy Field in the Marina District. When I first arrived in the parking lot I could see dogs running on the beach and having a great time… but I wanted to be sure this was dog friendly so I found a Park Ranger. When I asked him if it was dog friendly his reply was, "YES!! Let her loose and go crazy!" Wow! I was so excited, Riley didn't know what she had in store for her first visit to a beach!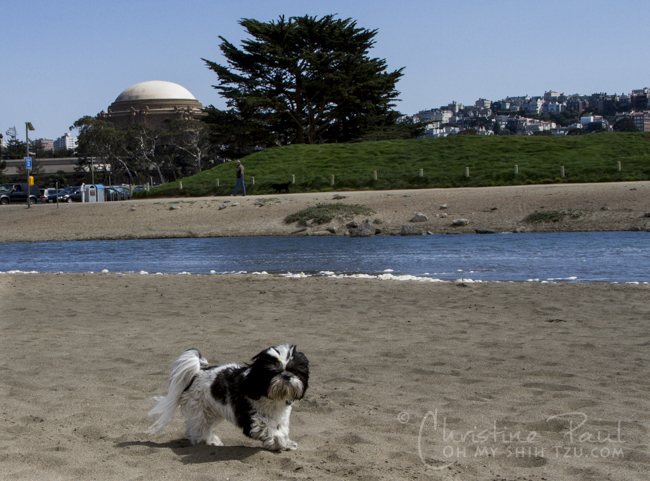 For the first hour she stayed close to me as she is a little intimidated by large dogs, but a couple came up to her and quickly ran away when they could tell she wasn't the playful type. People were very friendly and Riley even made friends with a little 3 year old girl, but then again she loves little kids!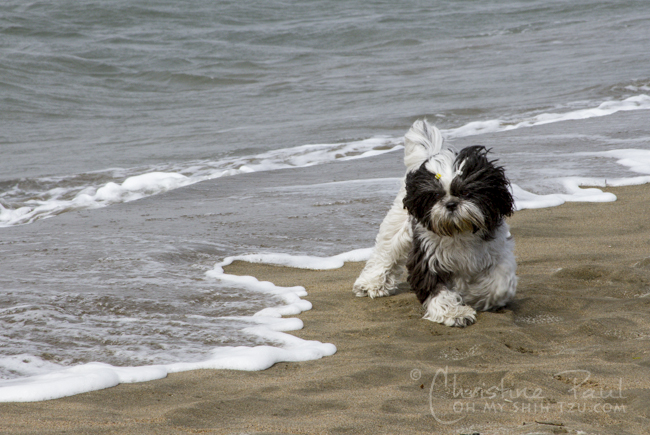 As we were there, the tide was slowly increasing and I had to keep a close eye on her especially when she ventured close to the edge. For big dogs I wouldn't worry, but a little one could easily get swept away, and for Riley that would not be good as she is not a good swimmer. But then Riley discovered there were birds on the beach… and now I realized that we will definitely have to work on recalls with birds as distractions.
Though Riley and I stayed on the east end of the beach, Crissy Field is HUGE!! It is also part of the Golden Gate National Recreation Area, so if you are planning to go, please visit the website section regarding Dog Management as some areas can be off-leash and some leashed. Since Riley and I were limited on time for this visit we didn't visit any dog friendly restaurants, but next month when we return with Katie, we plan on hitting some cool bakery's and coffee shops!
This week we are happy to join the This N That Thursday Blog Hop!!!