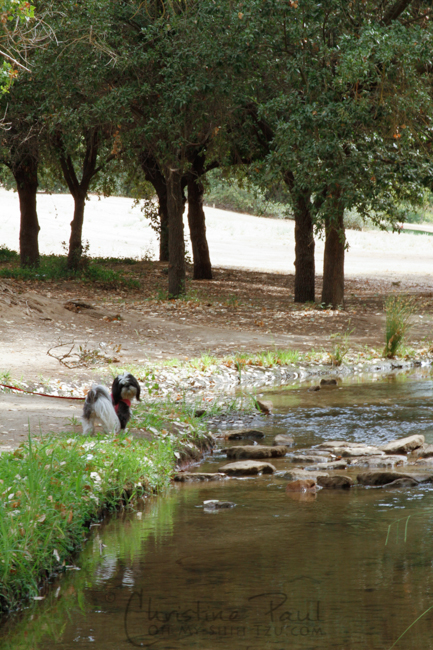 For this installment of our Tzu Travelers series, I decided to actually stay in town. You see, Fresno is the gateway to three (3) National Parks. Yup!! Three! Yosemite, Kings Canyon & Sequoia National Parks. Because of this I wanted to highlight one of our city parks, Woodward Park.
Woodward Park is a bit large, 300 acres located along the San Joaquin River in Northeast Fresno between Highway 41 (Yosemite) and Friant Rd. The park has numerous trails for jogging with an exercise par course, biking and even horseback riding. If you are traveling with your pooch, there is a 1 acre fenced dog park with a small area for little dogs. There is a small $5 park entrance fee.
If you are not traveling with your pooch, be sure to visit the Shinzen Japanese Garden within the park. This beautiful garden including stone lanterns and an authentic tea house was created as a symbol of friendship and international brotherhood with Fresno's sister city Kochi, Japan. Though the city owns the land, the garden is run by it's own committee and there is a small $3 entrance fee which covers it's development and upkeep.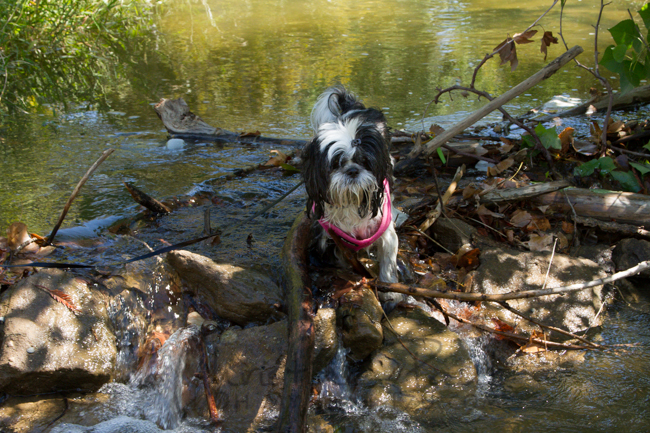 When we visit the park, the Tzus are usually with us, so our favorite thing to do is take walks along the streams. The streams are usually very gentle, but sometime while walking within the streams you have to watch your step, as sometimes the streams can suddenly become deep!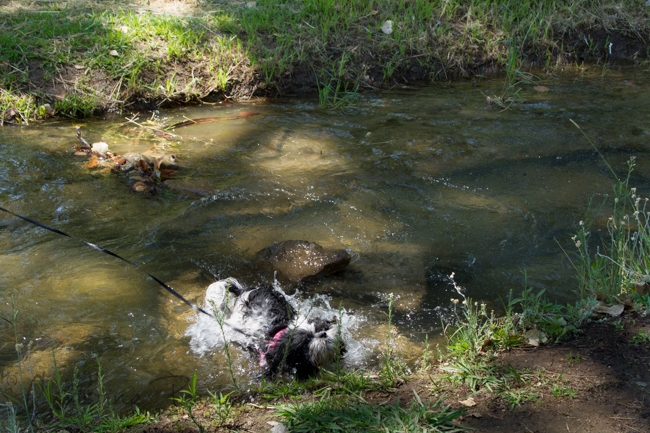 For those of you that are visiting, this park has a lot more than a few streams, ponds, gardens and cool dog park. You can practice your mad mountain biking skills at the Mountain Bike Course. Or bring along your frisbee and have fun with your friends at the Disc Golf Course. And for those Shakespeare lovers, there is the Woodward Shakespeare Festival that features numerous plays through the summer in the evenings, Thursday thru Saturdays beginning at 8:00pm. Be sure to bring a blanket or chair for a wonderful evening under the stars. All plays are free or you can purchase premium seating prior to the shows. Katie loves the shows as she has attended with me & grandma.
Remember when you are visiting to be a responsible pet owner and keep your pet leashed. There are many species of birds that call this park home. So when you are on your way to one or all of the three wonderful National Parks, be sure to take some time and visit Woodward Park.
Thank you to 2BrownDawgs for hosting this hop!