Happy Thursday morning!! Today is Officially the first day of the 2014 Blogpaws Conference at the beautiful Westin Lake Las Vegas.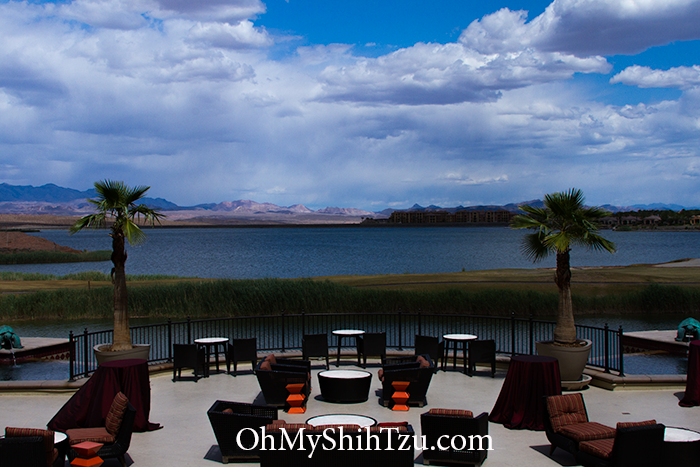 Last night early arrivers were treated to a wonderful "Dessert on the Terrace" hosted by Bissell. The desserts were very wonderful and everyone was so friendly and wonderful! I guess you could say it was a perfect evening
So what do we have planned for today? Well, first I have to get some body out of bed! As it seems, Riley just loves the Heavenly Beds at the Westin.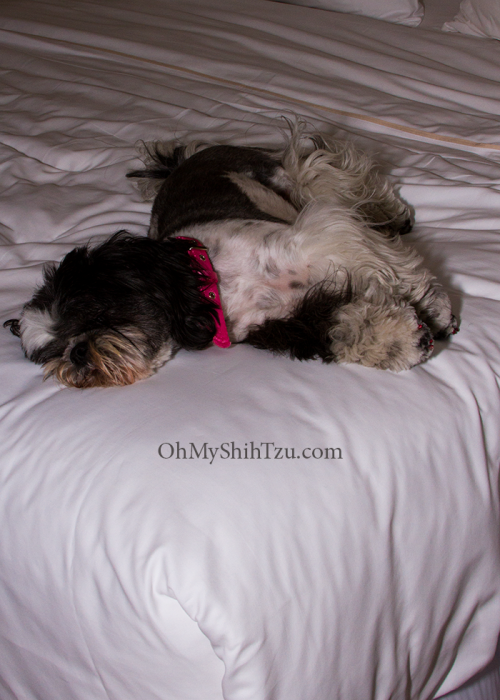 Now here is the bad news I woke up to this morning. I woke up stuffy, headache and a sore throat. Definitely not a good way to start a conference, but I'll head out to CVS (thank goodness I rented a car) and get meds 🙂
The conference will start at noon with the opening of the sponsor exhibits followed by several opening sessions! I am so excited about all the learning opportunities, and super excited for the future of this blog!
We are excited today to be joining  Ruckus the Eskie and co-host Love is being owned by a Husky  for the Thoughtless Thursday Hop. Be sure to join the hosts and the wonderful bloggers who have linked up below!