We are so excited to be participating in the Walk Your Dog Hop! And for us it is even that much more special. If you have been following us, make sure you do, you will know that we have moved to a different neighborhood. Now instead of being in an urban environment, we have made our way to SUBURBIA!! For the most part the streets are quiet with very little traffic, we are living in front of a school so with drop offs and pickups in the morning afternoon being the hustle and bustle of the day but only in the morning and afternoon for about 20 minutes each.
In the past our walks looked like this: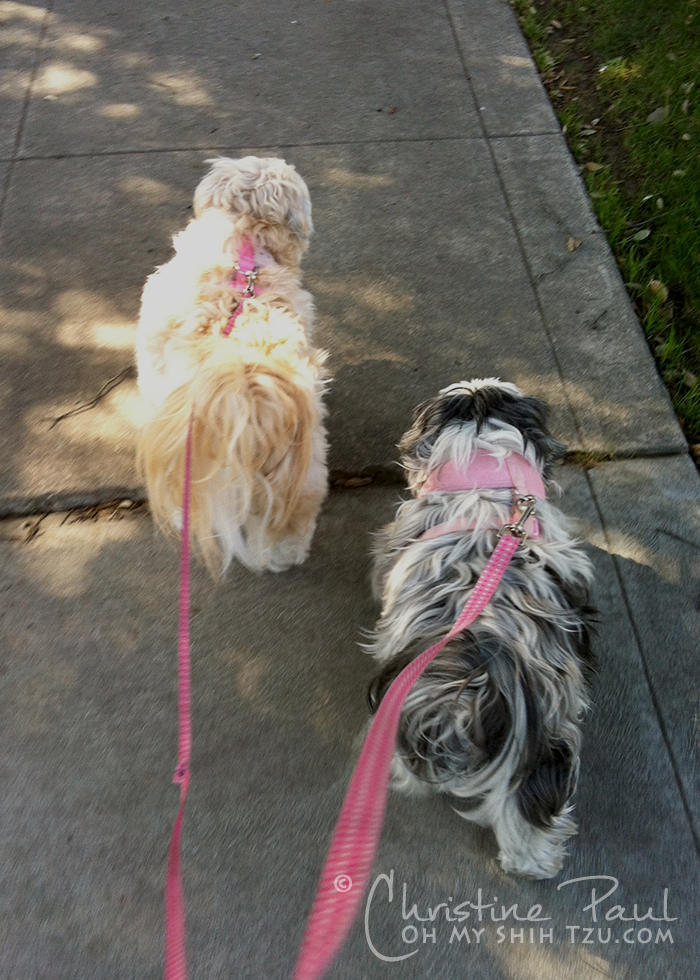 The sidewalks were small, the cement was cracked and crazy dogs coming out of no where at times. And if you are wondering, Yes, I did carry a can of pepper spray with me. Not only for the Pit Bulls running freely, but also last year I was stalked by a man in a truck, very scary.
But this is our new neighborhood: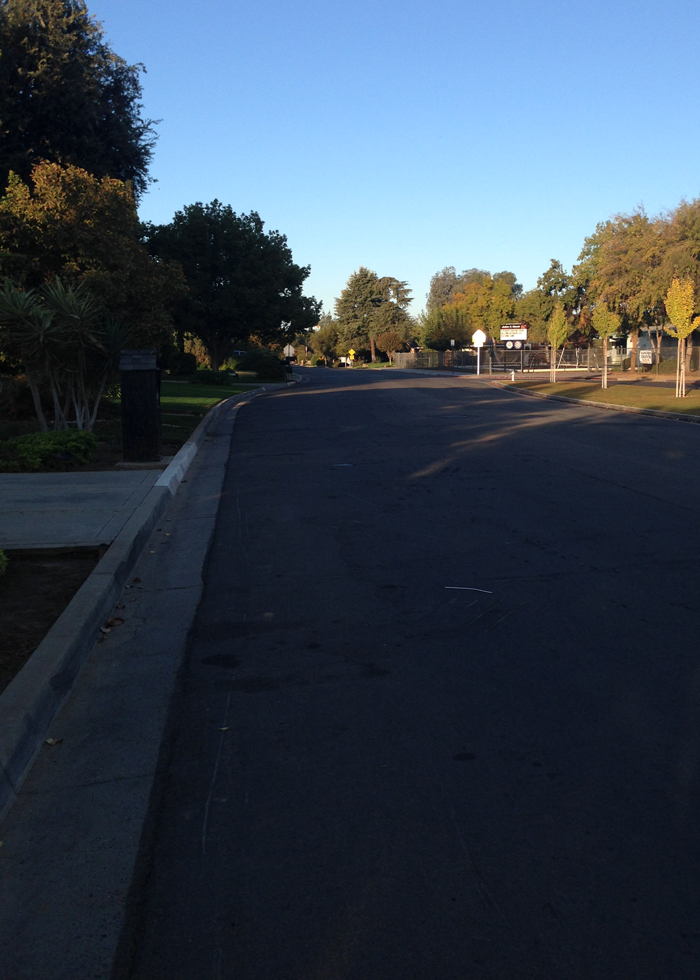 The streets are super wide, there aren't any sidewalks, but that is okay. All the lawns are beautiful and green (yup I carry lots of potty bags) very peaceful and the main roads are a few blocks away. The blocks are big so we will start the littles out slowly, but the big dogs will just love it!
All this just isn't a new beginning for the dogs and their walks, it is also for me. Yes I know over the summer I was determined to help Trixie start walking more and failed, but to be honest I hated walking where I lived and it was so hard to pack up all the dogs and go for walks. But Earlier this year I had joined Weight Watchers and had great success, 19 weeks of continual weight loss, but I got lost somewhere along the way. So I've decided to find my way back to meetings and a healthy life. I am so concerned about keeping my dogs fit and healthy, but I have lost sight of keeping myself healthy. What good is it to keep them so healthy if I am not here to enjoy them?
So here is our plan:
Late Afternoon Walks:
Group 1: Riley, Molly and Chicky – all small but all in great shape, they can move!
Group 2: Katie, Trixie & Ise – all have some sort of physical problem so they will go slow and enjoy the scenery.
Group 3: Sunny, Daisy & Kyra – the 'big' dogs. I haven't yet decided if I am going to take them out with the tricycle or not. I want them to get good work outs, but I'm not ready to start running. I need to get some weight off so I don't kill my knees running 🙂
My goal is to get everyone in shape and feeling healthy and happy!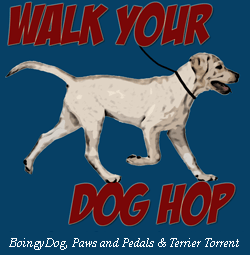 This is a blog hop hosted by Paws and Pedals, Gizmo's Terrier Torrent and BoingyDog! Please hop along and check out the other great posts in the hop!