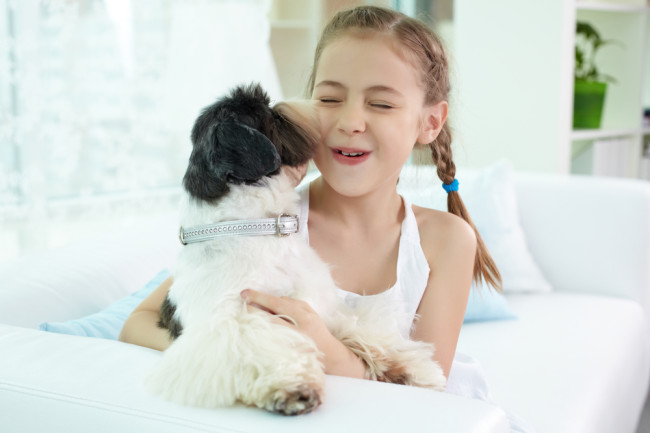 It is something almost every family has to face, a death of a pet. This isn't an article about what is exactly the right way and wrong way to deal with the loss of a pet, but I hope it gives a little insight. I am 44 and I don't have any children, we hope to be adopting within the next year, but I do have lasting effects of what was told to me when my pets died, or the simple fact of what I wasn't told. I was sheltered, and though I don't agree with how my parents tried to protect me growing up, they thought what they were doing was best.
Avoid Lies
Do not tell your children that they have run away or that someone probably stole them. Eventually the truth will surface and the child will be angry with you and emotions may resurface to deal with the death. Believe it or not, at 20 something my parents told me that they thought some one took my cat because he was so friendly and there was a soccer game at the school across the street. And yes as an adult I believed them, but the ugly truth did come out. It was not a pretty picture.
Be Accurate & Honest
If in an event the pet need to be euthanized explain:
The pet will never get better
the pet will no longer be in pain, if the pet has been ill for a while
Let your child know the pet will not be scared or feel any hurt
Let your child know that the vet has done everything they can
Remember that all your answers should be based on your religious or philosophical beliefs.
Coping
Children do not show grief the same way as adults and you may find your child having many extreme bouts of sadness followed by happiness as if nothing every happened. This is normal and creating ways to help them get this can be beneficial not only to them but you also.
Put a scrapbook together of all Fidos fun times
Plant a tree in the pets honor
Have a funeral service, either traditional (if you are going to bury the pet) or a special ceremony if the pet has been cremated.
Remember that during this time it is okay to grieve and cry also, but intense crying and mourning can be frightening to your child. Try to focus on your child during this difficult time.
It is always good to notify any caregivers (daycare, etc) or teachers that there has been a pet death in the family so that if any problems should arise it will be understood and handled appropriately.
Moving On
This depends a lot on you and your family. I recommend allowing a little bit of time to pass. Explain to the child that time is need and everyone has to be ready to get a new pet at the same time. This time can also be used to start researching different breeds, visiting PetFinder.com and local rescues.
Even though this was a short list of what to do when a pet dies and how to help your child with the process I hope it helps if you have not had to face this situation yet. If you have dealt with this situation, what have you done that seems to have helped in the grieving process? Remember no way is completely right or wrong, just being the best parents we can be is all we ask for.
We are so happy to be participating this week in the 50+ Comment-a-thon with Blogelina!