The giveaway has ended and we have a winner! Congratulations!

Tiffany's Diamond Dogs (aka Cattle Aussies).
I have a love for cheese curds, and now my Tzus can also experience the wonderful deliciousness of Whole Life Cheddar Cheese Curds!
I came across Whole Life a couple of weeks ago when I attended SuperZoo in Las Vegas. At the booth, John the founder of Whole Life explained to me that the products were sourced from the USA with complete disclosure of the farmers in which all their products came from. Basically a farm to table philosophy. Wow! That immediately caught my attention. So I had to know more about their treats. What I found out was that the treats are all single ingredient, that's all! Just one thing! As I looked at the bowls of treats, one caught my eye. The freeze-dried fresh, Pure Cheddar Cheese. I immediately picked one up and smelled it. Yup, it was a cheese curd. Then John said that I could eat it… well you know what happened next. Yup, plopped right into my mouth. It was delicious! I was sure Riley was going to love it and she DID!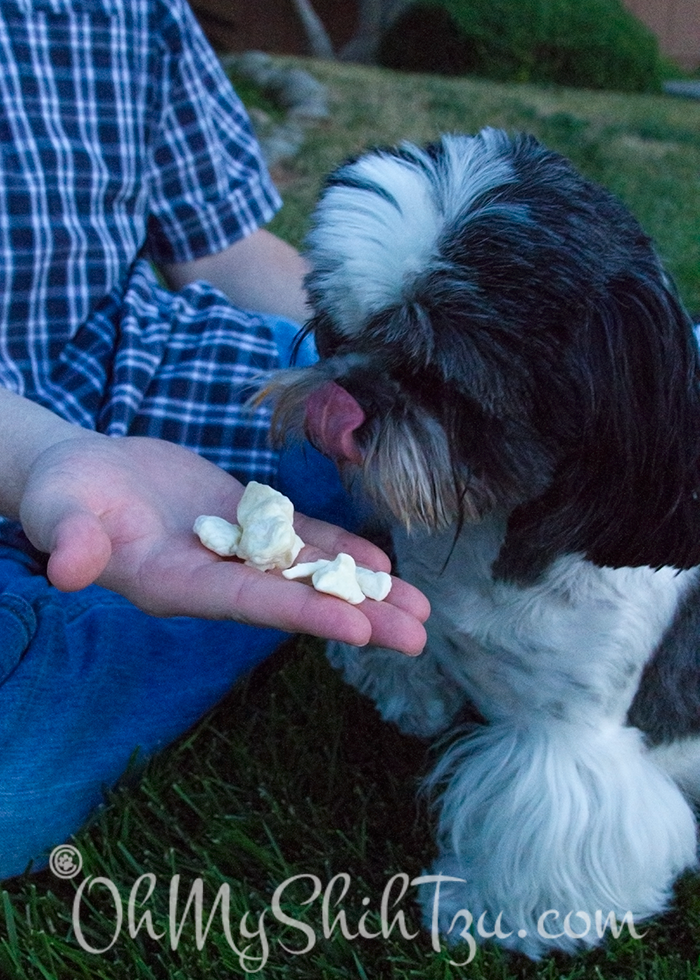 What I love is all the choices of treats available including:

All of which are single ingredients. The treats are made in small batches with nothing artificial. No chemicals, no preservatives, no additives, no fillers and no allergens. This is what feeding healthy treats is all about!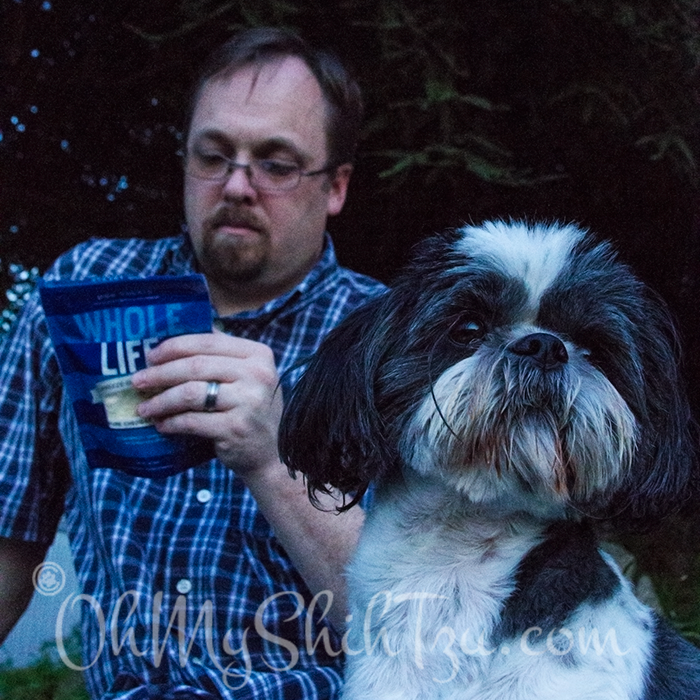 I don't just give my girls any treats. The back of that bag that J is reading is very important. For us being sourced and manufactured in the USA is of utmost importance to us. In addition, we want our girls to eat the best there is for them and Whole Life completely fits what we believe in.
I want to invite you to check out Whole Life and their wonderful line of treats! And then come back and follow the widget below, as Whole Life is providing one of our readers a chance to win 3 Bags of Whole Life Treats!


a Rafflecopter giveaway
Disclosure: Whole Life provided Oh My Shih Tzu with a bag of Cheddar Cheese Curds for review purposes. Oh My Shih Tzu was not compensated for this review post. Oh My Shih Tzu only shares information we feel is relevant to our readers and their dogs. We are happy to be joining the Tasty Tuesday Blog Hop hosted by Kol's Notes & Sugar The Golden Retriever! Be sure to check them out along with all the other wonderful bloggers participating today!