As some of you are just getting out of a deep freeze, here in Central California things are a wee bit different. Today it is predicted that the mercury will hit 71 degrees!! This is crazy! So much so we haven't had substantial amount of rain and finally Governor Jerry Brown is thinking of declaring a drought.
So in preparation of next Mondays blog I wanted to share our little photo shoot. Can you tell me what is wrong with picture? To find out make sure to join us on Monday to find the answer…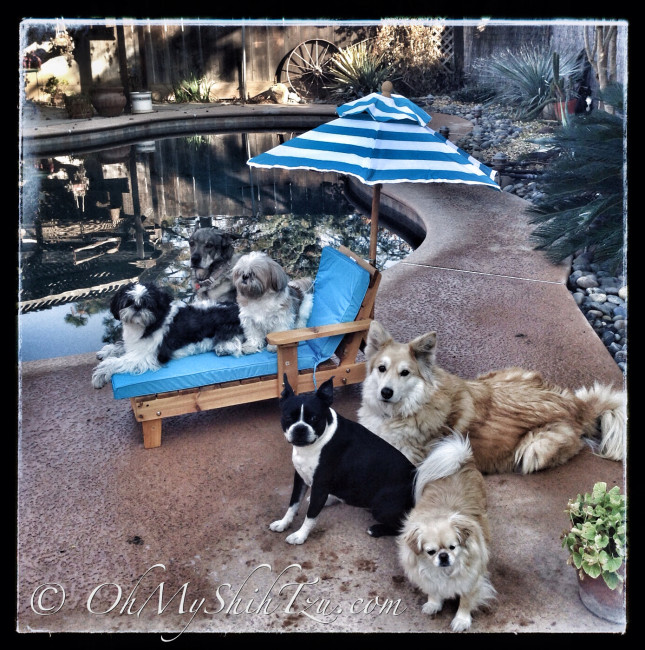 p.s. the answer is not Trixie is missing. She decided she did not want to participate in the shoot 🙂
We are so happy to be participating in this weeks Wordless Wednesday.