You would think that as responsible dog owners we wouldn't have to be told to "pick up after your pooch", but unfortunately some need to be reminded.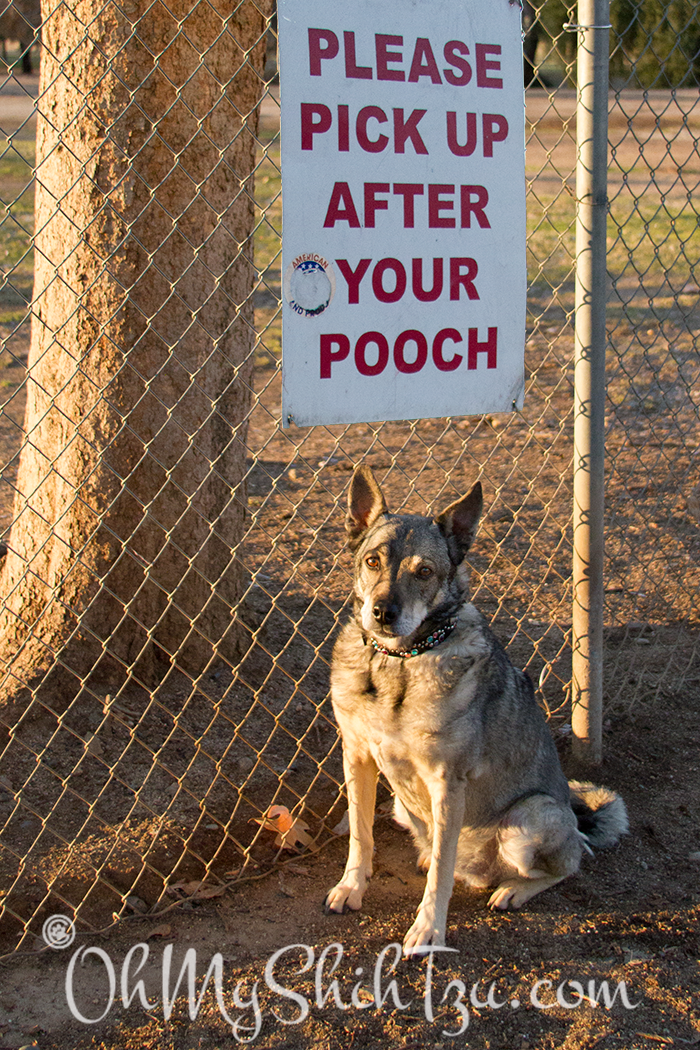 This year my first rescue turns 12 years old. Doesn't she look great? She was born at the Best Friends Pet Sanctuary in Kanab, UT and I found her when they made a trip to Las Vegas for an adoption event at PetsMart. She was everything I was looking for at the time. It's funny how things work out, as I had lost my pet goldfish the night before. When I saw her I knew she was the one I could do agility with. Fast forward up to today, I plan on competing in an agility trial or two with her, her last ones as we have always done it for fun. I would love to compete in a USDAA trial, but she is so slow! She doesn't run anymore, it's more like a leisurely jog, but she can hit every contact and every weave pole… looks like this girl will finish her career out at a TDAA venue. She reminds me that you are never to old to do what you love!!
Sorry for the not so Wordless Wednesday, I'm just a proud mama 🙂
We are happy to be participating in this weeks Wordless Wednesday hosted by Blogpaws.