So we made it to Las Vegas yesterday for SuperZoo. The day began with me getting up at 4:30am getting all the 'littles' set and throwing Riley and Katie in the car. I dropped off Katie at my mom's and 5 1/2 hours later I arrived in Vegas. SuperZoo is super cool, with tons of vendors for dogs,cats, fish & small pets.
Since Riley is into staying in shape, we swung by the FitPAWS/DogTread booth for a little hello. My friend Catherine Rios from FitPaws was there and wanted to show us a new upcoming product!! It is an inflatable bone for stabilization work! Riley was eager to try it out.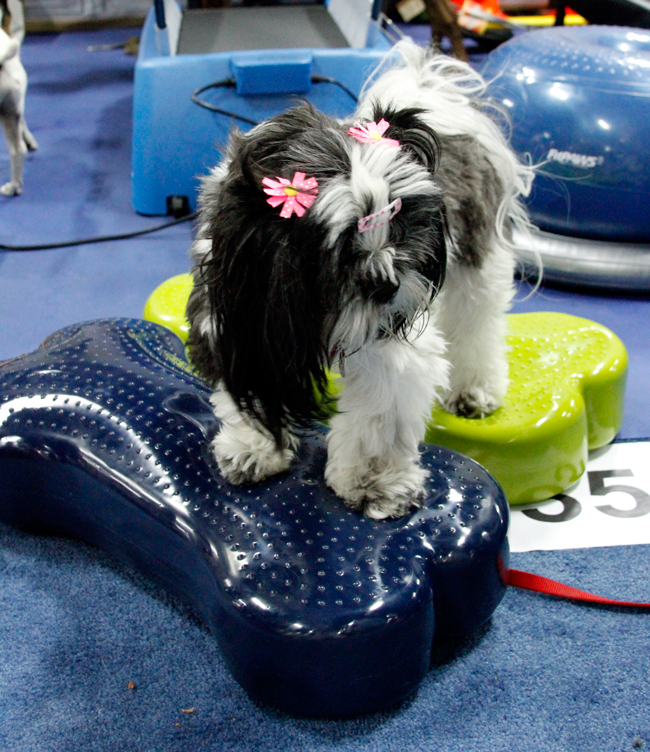 Today Riley will be at booth 135 working as a demo dog for FitPAWS. So if you are in the neighborhood stop by and say hi!!