Please note this post contains a graphic picture of an injury. It is not bloody or gory, just a little icky.
So this is not the way I intended I intended to start off the new year. A couple of weeks ago I had decided to come back to the blog full force unfortunately though accidents do happen. My hubby is an attorney and works many long hours during the week, when he gets home and even on weekends. So I decided to steal him away and head for the coast for a long overdue getaway. Originally I has planned to head up to San Francisco. SF is really beautiful during the holidays as Union Square and Macys is decorated for Christmas. But then I remembered the crowds and thought something a little more low-key would be in order. My hubby has never been to Hearst Castle so I thought it would be fun to do a tour and then stay in Morro Bay.
The weekend went as planned, but accidents will happen. As I was shooting pics, I was hit by a rogue wave.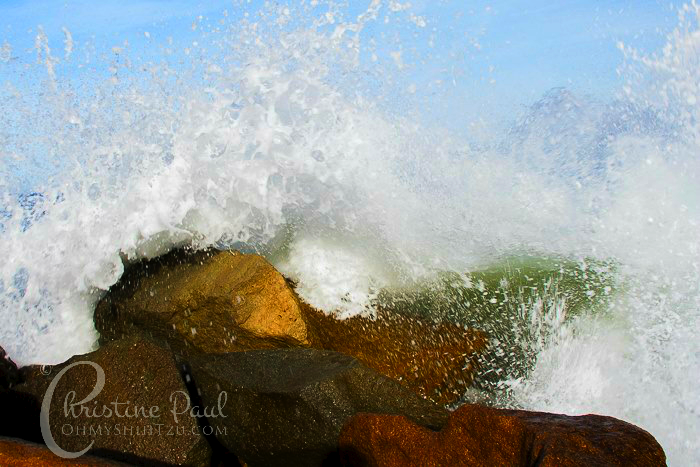 Yup that's her! Check out the water at the base. There was so much water and force behind this wave. Needless to say I was soaked! But as I turned to get away from this nasty wave I was knocked to the ground against the rocks. And this is what happened.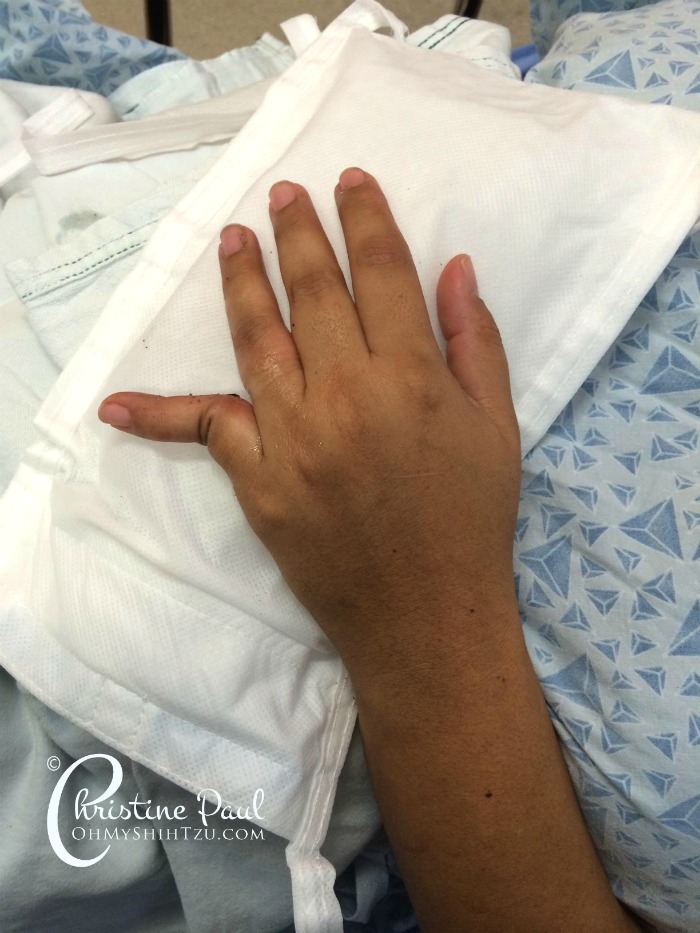 I do have to give myself a pat on the back for this picture though…I held out until the last second before I tried to turn and run.
You would think that that was the worst thing that happened. But, I also sustained a fractured hip and damage to my knee, though we don't know exactly how much damage to the knee yet. Though it has been 2 weeks since the accident (December 21st) I am able to hobble around on crutches and hopefully I will be able to bear weight on it and walk within a couple of more. By that time I think I will be having surgery on my finger, as all the ligaments were torn.
Even though all this happened, I am grateful for 2 things. The first was that I did have the sense enough to turn and try to get away from the wave. Had I not, things might have been different as I would have been sent backwards with my head into the rocks. Second, Riley was not with me. I would hate to think of what might have happened to her if she had been there.
We are so happy to be joining Monday Mischief hosted by Snoopy's Dog Blog, Alfie's Blog & My Brown Newfies!