Riley is something else… actually I really don't have words to express how much she means to me. She is makes my world complete. She is also incredibly smart and does a couple of little parlor tricks too!
Today's A to Z Challenge was a change at the last-minute for me so I thought I would share some pictures of Riley in San Francisco, her favorite place to visit, at least I think it is. To learn a little bit more about Riley, check her About Riley Page!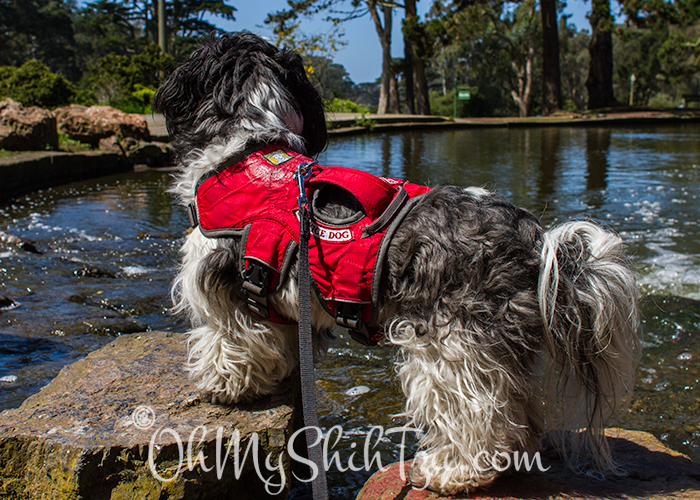 Riley is a great dog when she is working, but she is fascinated with birds and squirrels. She just loved watching the ducks swim around the lake.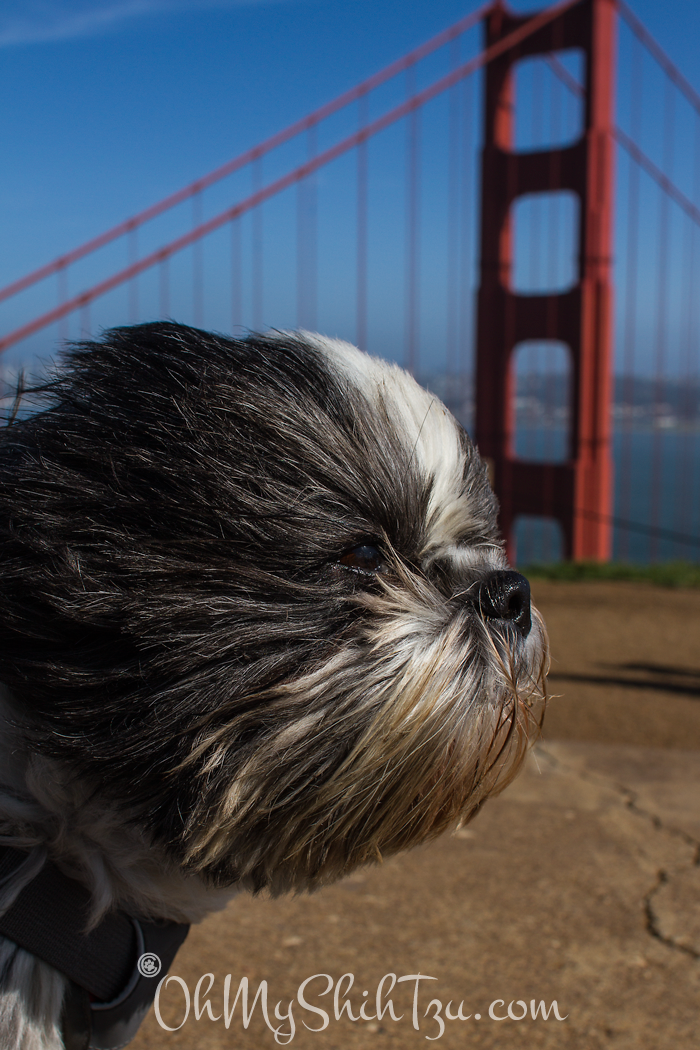 If you are ever in San Francisco and cross the bridge to the north to Battery Spencer, make sure to take a jacket with you! It was especially chilly and the wind was crazy! Riley almost flew away!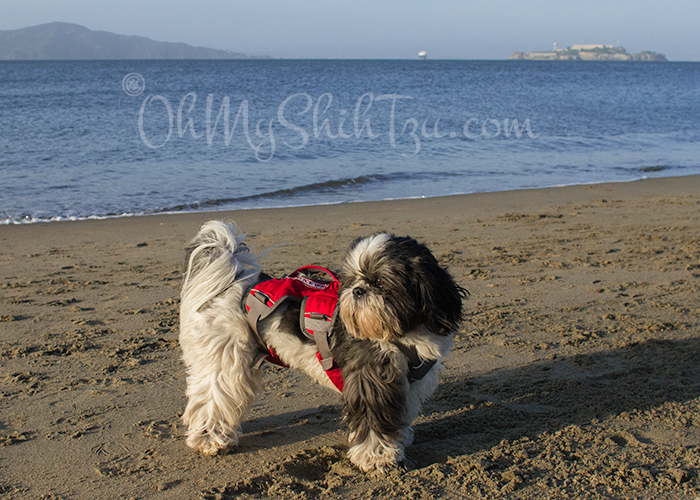 Shortly after this picture was taken Riley decided to jump in the ocean chasing after a big dog. And if you think I just about died, well I almost did! Luckily she is okay and was able to swim back to shore to me… she was only about 6 feet out, but there were little waves half as big as her.
If you are curious about why Riley wears a service vest you can visit Not Every Disability is Visible.

Thank you for joining us again while we participate in the A to Z Challenge.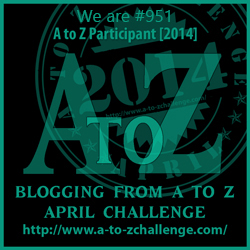 As part of the A to Z Challenge we are joining SlimDoggy with their special pet edition A to Z Challenge blog hop!