So a couple of weeks ago I wrote Cancer in Dogs: 8 Signs it Can Happen to You. I wrote this because in November I lost my first dog (as an adult) Kyra to cancer. There were some signs that something might be wrong, but I missed them. I never realized what an impact writing that post would have on me. It actually sucked the life and passion I have with my wonderful little blog right out of me. In fact, I haven't really been on any social media channels since writing that post. And to all our fans and followers I have to say I am sorry. I am not a blogger who plans out her posts weeks in advance, everything comes from my heart of what I am feeling at the moment.
So since that day, Katie has had surgery to remove 2 melanocytes on her little body. One was located on her flank, and the other on her knee.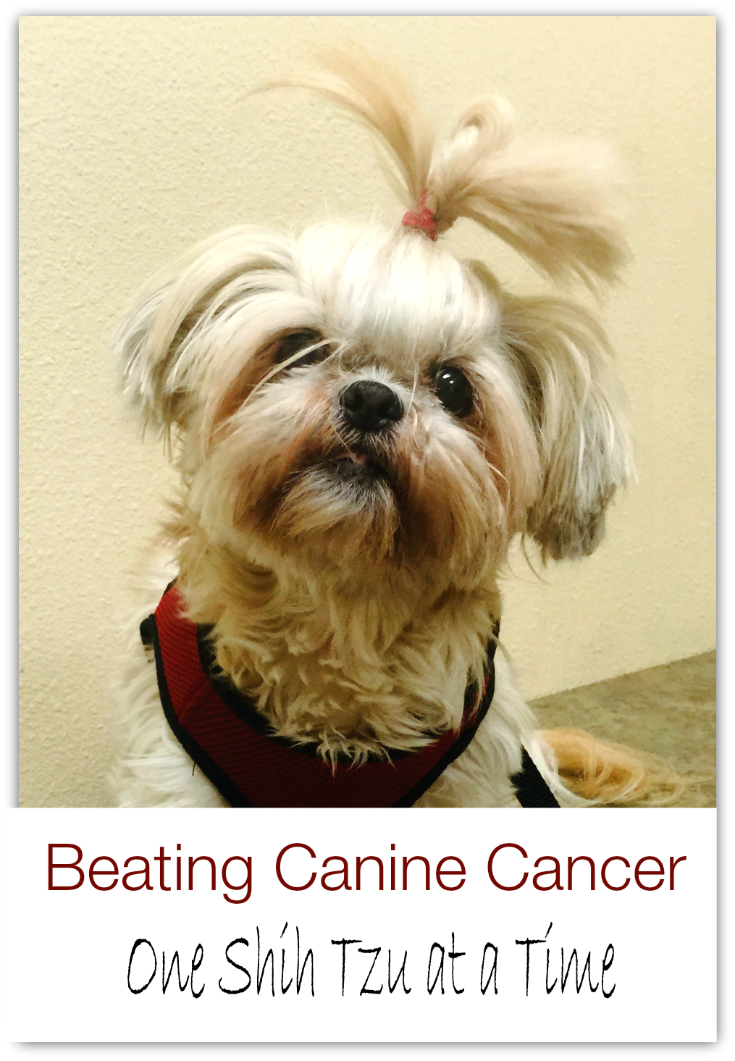 I can tell you one thing, I was a mess after picking her up from the surgery. The waiting to find out if those little growths were malignant was horrible. I started planning for the worst and looking into different options of dealing with the cancer such as radiation treatments… but then the phone rang one afternoon, "Christine, we have the results back from the lab for the two specimens that were sent." I was driving and had to pull over. "The results have come back negative for both" Tears of joy began running down my face. I can not tell you the relief I felt.
My sweet little girl at home, who was in our little "flower" cone of shame, was going to be okay. My first foster failure, my first Shih Tzu, was going to be okay.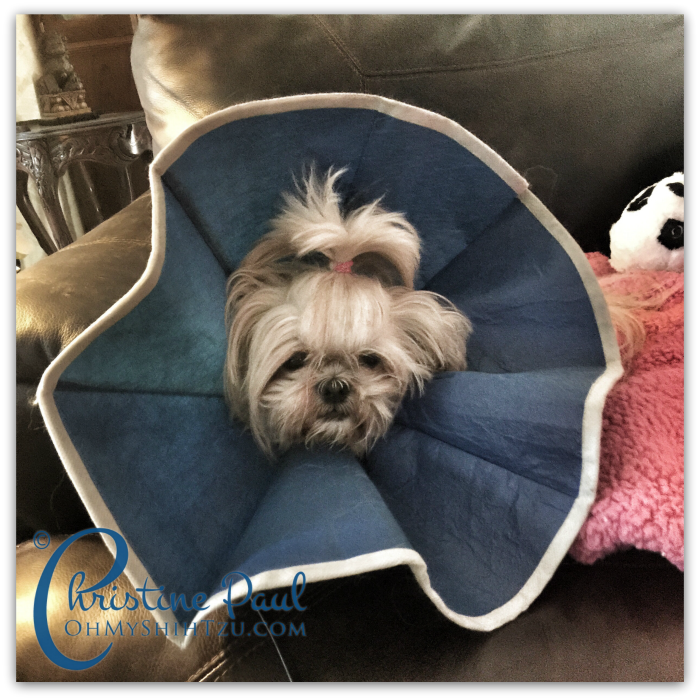 Why is she doing so great? Because I took steps in knowing the signs. With a routine monthly skin examination, I was able to find a new spot on her knee, and notice that a previous spot that was known about had grown in size. I also sought out my vet immediately for his opinion. I am happy to report a couple of weeks after her surgery, Katie is back to her old self.
But we our not out of the woods here at OhMyShihTzu. Next week we will head back to the vets for another fight. This time our little girl Trixie is facing a battle against possible mammary cancer. So stay tuned.
We are so happy to be joining Monday Mischief hosted by Snoopy's Dog Blog, Alfie's Blog & My Brown Newfies!