Charlie, Super Shih Tzu Saturday Shih Tzu of the Week
Today's Super Shih Tzu Saturday Shih Tzu of the week is Charlie!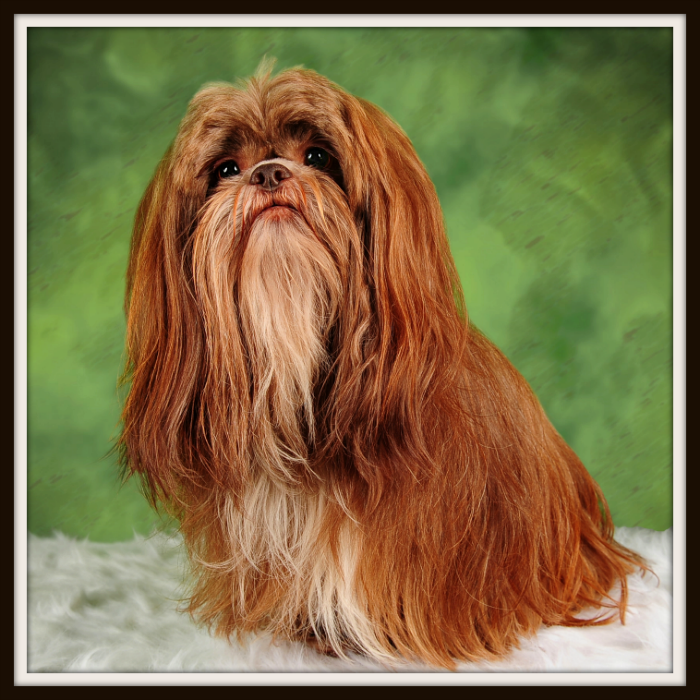 Name
Registered name is Little Chocolate Charlie.
Nicknames
I get called Charlie Brown, Charlie Butt or Hot Rod.
Age
I am 6 1/2 years old.
Gender
I'm a Boy
What are your favorite foods?
Besides my regular dog food (Blue Buffalo), I really like eggs, brown rice, and potatoes.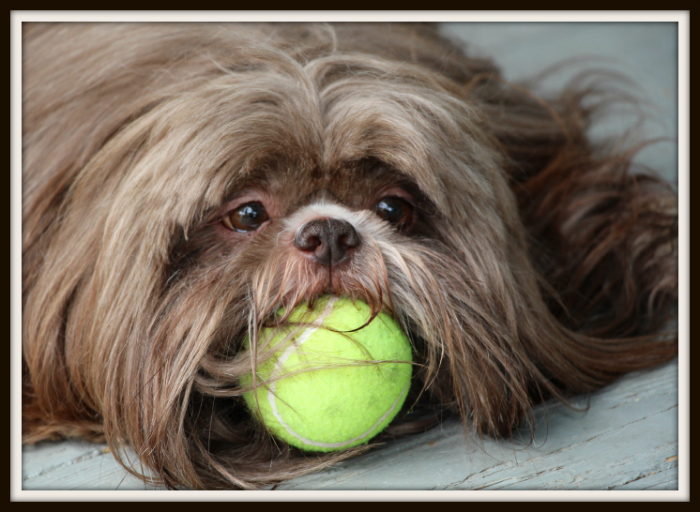 What is your favorite toy?
I love anything that squeaks, and if the sound is just right I will try my best to imitate it.
Do you have a special place you like to be, either your bed, a trip to the beach or even a secret hiding spot?
I love to lay on top of the air conditioning vents – I look like a model with my hair flying in the wind.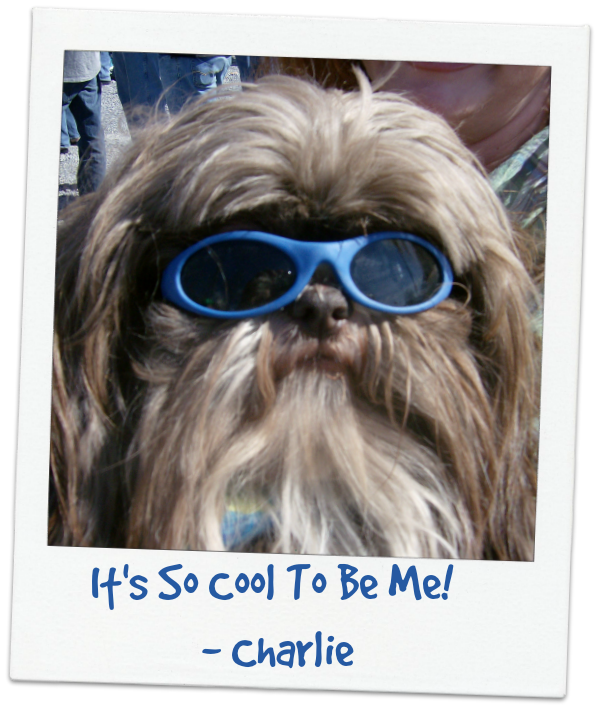 Do you perform any special tricks?
Well, I'm pretty good at fetch and sometimes we play hide and seek (I can always find them).
What is the funniest thing you have done to your mummy and daddy?
I like to sit by the couch and wait until dad is asleep and snoring and then I pounce on him and wake him up. He doesn't think this is very funny, but Mom and I think it is hilarious.
Do you have a bff?
Yes, a yellow lab named Duke.
This last question is for your mummy or daddy. If you could talk, what celebrity or person would you sound like?
We always say he would sound like the little reindeer Chet in the Santa Clause 3 movie.
Dina's Tidbits
Charlie is the perfect Shih Tzu! Beautiful, comical, loving, but also independent and a little stubborn. He makes me laugh everyday. He is my best friend, my confidant, and I can't imagine life without him. He never has a bad day, takes everything in stride, just laid back and carefree, the way a Shih Tzu is meant to be.
Thanks
A special Thank You to Dina for submitting Charlie as the Super Shih Tzu Saturday Shih Tzu of the Week!
If you would like to submit your Shih Tzu for our Super Shih Tzu Saturday Shih Tzu of the week, you can do so HERE ,– click link!