Disc Dog is probably one of the funnest dog sports to watch, well… after agility. So I thought I would share a picture from Riley's training session.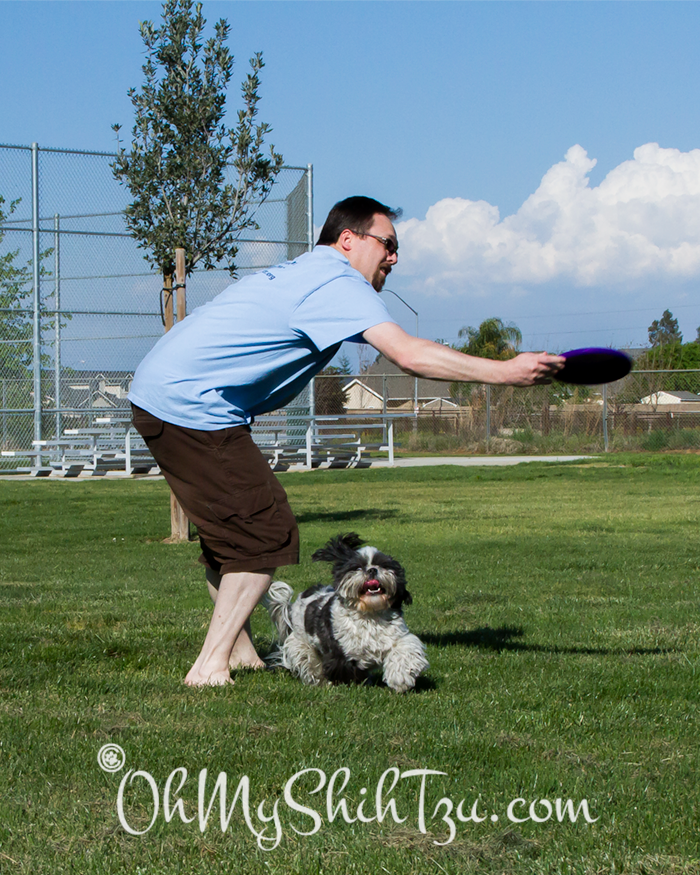 Okay, I must confess. Riley is not training to be a disc dog. This just happens to be one of my favorite pictures of her, because she is simply crazy. My husband was trying to get her to target the disc after it's thrown, which she does great! But on this occasion he happened to release her before he tossed the disc and she saw me taking pictures and had to come running to me. I love to see her run and snap pictures of her, because when she is running there is nothing in the world that can beat running through the grass all crazy with ears flying every which way.

If you would like to learn more about the sport of Disc Dog, check out Skyhoundz, the Center of the Disc Dog Universe.
Thanks for stopping by today and don't forget to return next Tuesday when we dive into Light Room with Through the Lens Tuesdays! If you've missed previous TTLT, catch up with Things I Love About My dSLR or Creating a Digital Workflow.