So today I wanted to do something a little different. Next Wednesday will be our last agility class for the summer, as the temperatures will be too high for training @ 6pm in the evening. And, since I have not been a good student for the past 16 weeks, I haven't practiced like I should. I decided Riley was going to be a model student for the rest of the summer.
A couple of weeks ago I posted about Strength & Conditioning, well this is the conditioning part. I think one of the reasons Riley shuts down a little during our lessons is her lack of endurance, which is very important for trials. I am partially to blame for this as we are not consistant with taking walks. Since summertime is upon us the asphalt and pavement can become dangerously hot for the little pads on a dogs feet. So today I decided to introduce Riley to the Treadmill. I was very fortunate a while back as I was cruising Craigslist and came upon a dog treadmill for sale. SNAG!!
One great thing about Riley is that she is clicker trained, which makes introducing new things to her very easy. Unfortunately for me though, I have lost another clicker and I can't seem to find any around the house.
Here is the video of her training,
Shih Tzu Fitness: Steps in Training the Treadmill:
Introduce her to the treadmill. Click or use marker word (yes) for looking at the treadmill and treat (CNT)
Touch treadmill. Riley is very tactile so she willingly will touch an object with her paw (CNT). I do this until I know she is very comfortable touching the new object.
From this point on I do not ask her for a behavior. I wait for her to put one paw up on the treadmill (CNT).
Next I wait for her to give me two paws up (CNT)
Completely on Treadmill (CNT)
Finally I turn on the treadmill with her on it (CNT), encourage the walk (CNT)
These are the steps I took…time lapsed over the course of approximately 20 minutes. This is not a training video. If you are new to clicker training, or want to know more about it, I highly reccommend The Thinking Dog: Crossover to Clicker Training by Gail Tamases Fisher.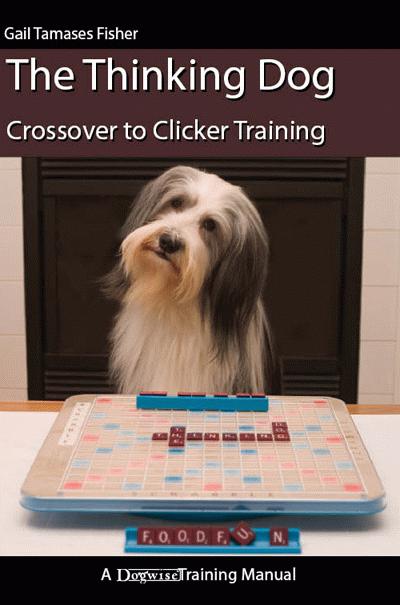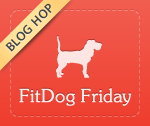 A big barkout to SlimDoggy and co-hosts Peggy's Pet Place and To Dog With Love for this wonderful Blog Hop!!