Have you ever thought about fitness and cross training your agility dog? Just as it is beneficial for us to cross-train, it's just as important for our athletic canine companions.
By definition, cross-training refers to training in sports other than one that the athlete competes in with the goal of improving overall performance. As different sports and activities use different muscles, we become stronger overall. So wouldn't it be beneficial for our agility dogs to learn or incorporate skills used from other sports?
Dock Diving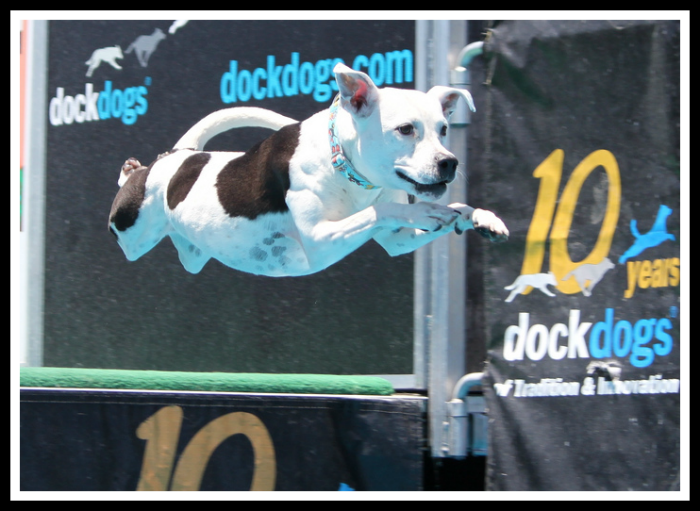 The great benefit about training your dog to dock dive is swimming. If you dog loves water this can be a great addition to your training routine or as a reward for a wonderful practice session. Swimming is great on the joints as it provides resistance, yet no jarring effects from running on the joints. WARNING: if you have a brachycephalic dog, do not force them to swim if they don't want to, dogs with short snouts can intake water very quickly and drown.
Flyball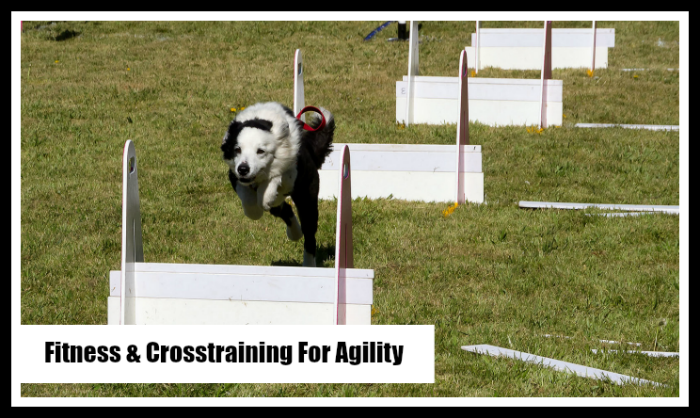 One of the greatest features about flyball are the quick short sprints. This also teaches your dog to "drive" over the jumps looking forward and not at you! This is easy to do… with a training partner (or use of a target) set the jumps as you would in a flyball course. The total distance is 102 feet, with the first jump 6 feet from the starting line, followed by the next 3 jumps set at 10 feet apart, set the target or your training partner 15 feet from the last jump. WARNING: Unless you have been trained in flyball, do not purchase or use a flyball box. Flyball dogs are taught to fit the box in a specific way as not to cause injury.
Disc Dog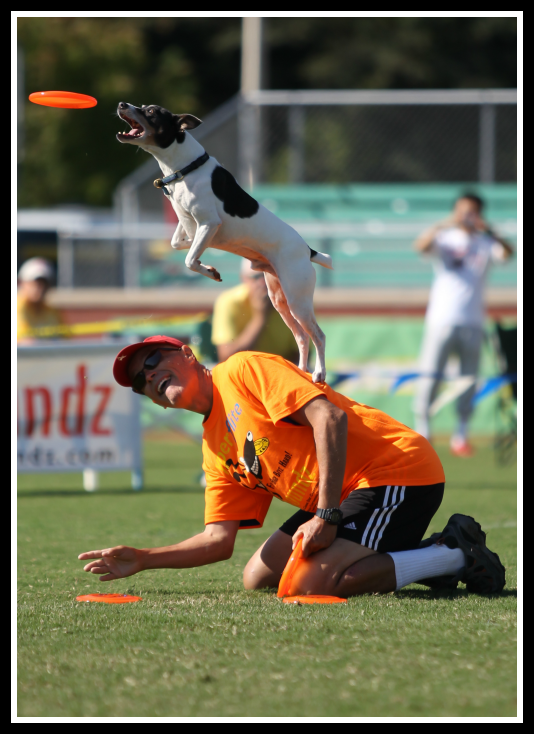 What I love about disc dogs is the focus of each dog. But most importantly the fun you can have training your dog to perform tricks. Yes, not every dog has the special ability to fly through the air with a twist and somersault, but if they are able to jump up and catch the disc, what fun that can be!!! To learn how you can have more fun with this sport, check out Skyhoundz, they have great videos, and free training books available.
Strength Training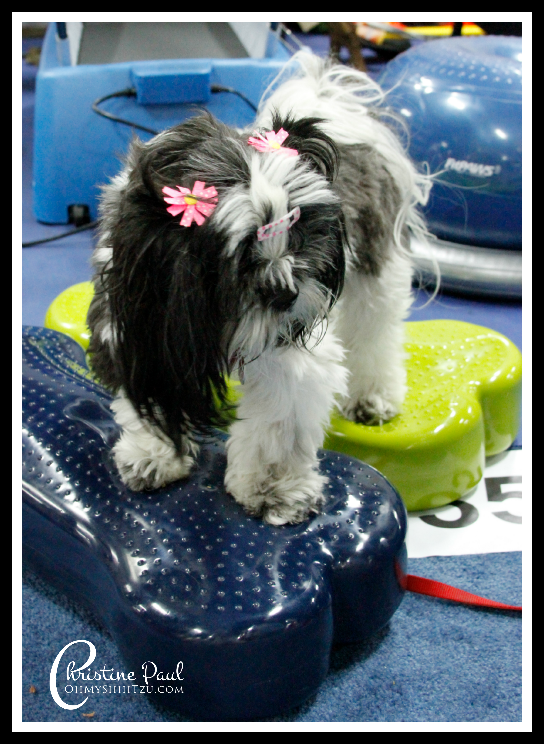 As humans when we cross-train we add strength training into your routines to help make our muscles nice and strong. And you can strength train with your dogs too! Now I don't mean strapping on weights to your dog (there are doggy vests for that) I prefer to strength train with FitPaws Conditioning Equipment. Be sure to check out the following for more information on cross-training with FitPaws.
We are happy to be participating in the 2015 A to Z Challenge. Today we celebrated the letter "F" with Fitness & Cross-training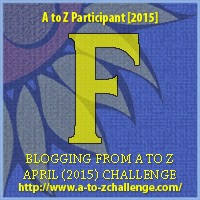 Flyball Photo: Flicker – Wardie44B
DockDiving Photo: Flicker – Odonota98
Skyhoundz Flyball Photo: Wayne Ramsey