So as I continue with the A to Z challenge, I realized I can't find a darn thing in agility that starts with the letter K! At least when I look at agility terminology. But in my own personal universe and how it relates to agility I have Kyra.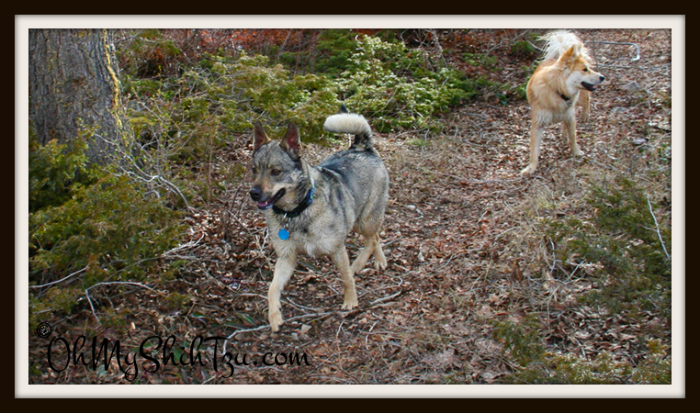 I'll never forget the day she came into my life. It was a warm day in September of 2002, and the night before my goldfish George the Oranda passed. If you know anything about Oranda, they can be trained and are extremely intelligent. At the time I was living in Las Vegas and I headed over to Petsmart to get a new Oranda. But as I approached the store I noticed a rescue had set up camp in front of the store. As it turns out it was
Best Friends Animal Society
, out of Kanab, UT. As I approached one specific dog caught my eye. She was small, about 15-16″ at the time (she only grew to be 19″), a pretty grayish coat with a curled tail that looped over her back. Then it was like magic when our eyes met. I knew she was the one. She was the dog that I was going to make into an agility dog.
I had seen agility on TV , but had never been to a trial. All dogs I had prior were just a part of the family. Yes they all knew how to sit, lay down, walk nicely on a leash, shake and even speak, but nothing more than that. Having grown up showing horse, I had that competitive spirit within me, but horses were out of the question at the time.
For her first year I trained her all the basics. And boy do I wish I knew then what I knew know about clicker training, she would have been unstoppable. But after she turned one year old enrolled her in her first beginning agility class. She excelled learning everything very easily but she was also strongly motivated by food and would do almost anything for a treat!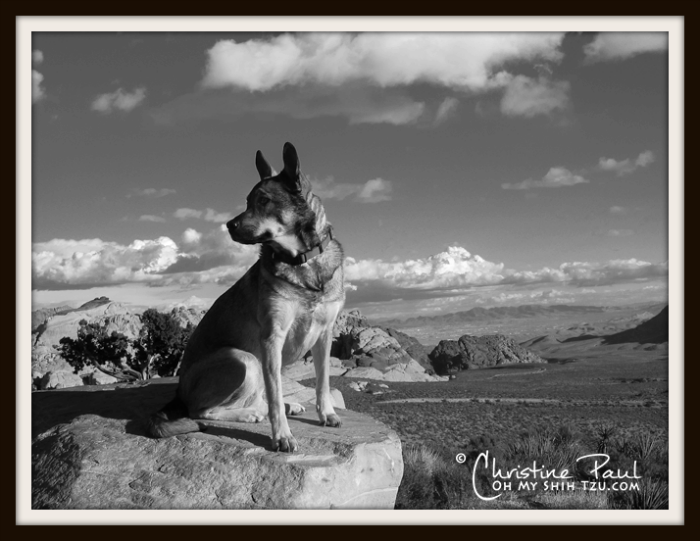 Within a year we were ready for our first agility trial. Unfortunately I had suffered gallbladder attack and had to scratch what would have been our first trial. Several months later after i was well, Kyra ingested a rock and required surgery. A pretty invasive surgery that required her to be our for several months.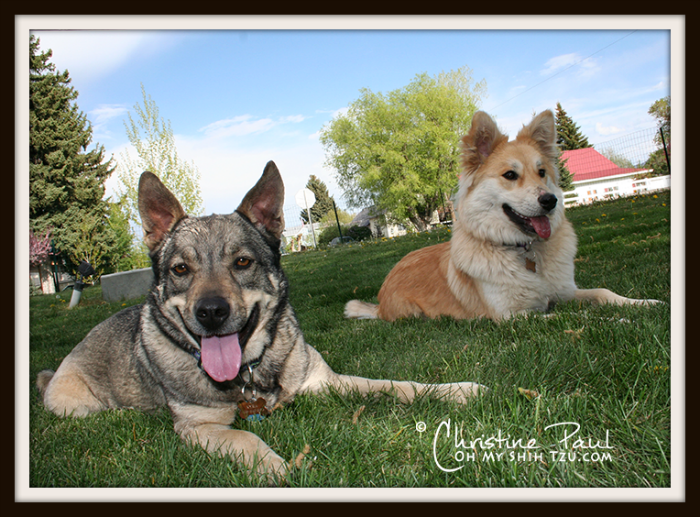 Then from Vegas I moved to Utah and even though I loved it, did not pursue agility as I should have, something I deeply regret. We did occasionally take private with a trainer that was an hour drive for us, but continued our love of agility with the equipment we had in the backyard.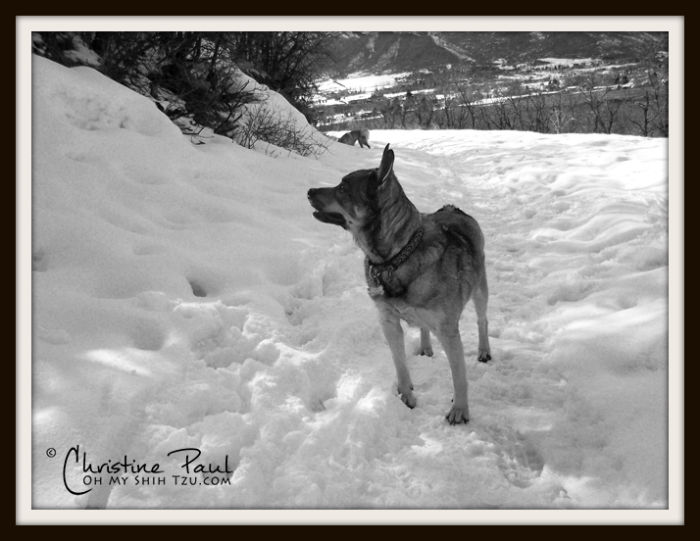 While living in Utah I discovered something she loved just as much as agility. HIKING!!! She was the best trail dog ever, I almost never leashed her, only when other dogs were around and she never wandered off the trails, even if a pesky squirrel was nearby. I never worried about her running off, she would just stay on the trail and never ventured to far up the trail. As long as she could see me we were good to go… occasionally though I would test her and as she would go out in front of me, I would stop, wait and turn around and start walking the other way. Within seconds I could hear her barreling down the trail after me!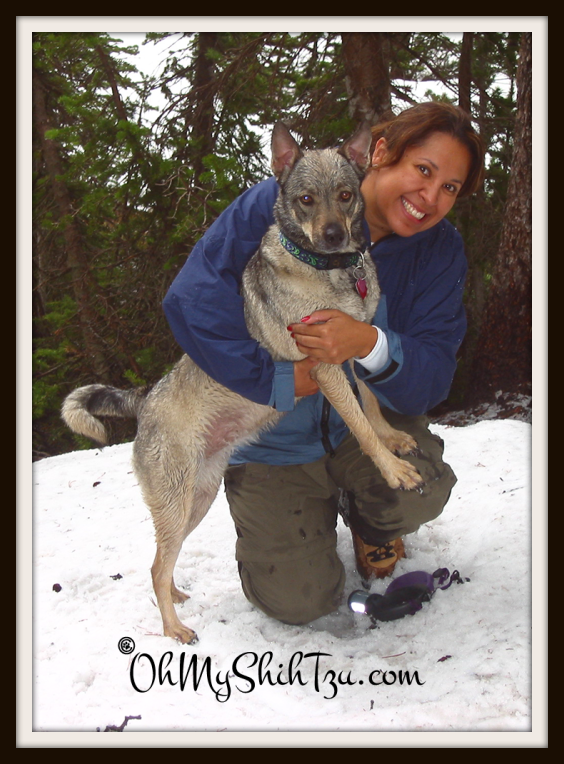 When we moved back to California Kyra did a short start as a Therapy Dog with TDI.
I never fully gave up on Kyra and agility. Kyra did compete a few times after we moved back. But not having an RV and with my hubby in law school, fund were a little tight which made competing difficult. But even as she was getting up there in years she was still awesome in the field!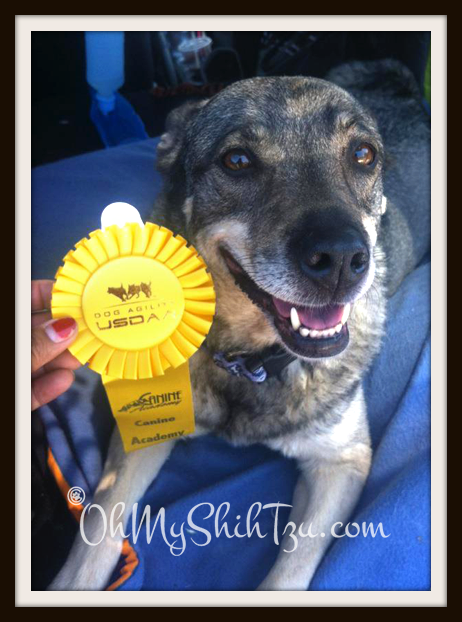 Then last November I noticed she started slowing down, slow to get up and not as cheery as she normally was. Then one day as she walked up to me her back legs gave out and as I looked in her eyes I noticed a little nystagmus (uncontrollable movement in the eyes), with a slight shake in her head. Yes, she was having a small seizure. I immediately took her to the vet, crying all the way. As it turned out the news was not good. I always thought I was lucky to have had 8 dogs and never experiencing what so many of my friends had gone through. Hearing the horrible words, "She has cancer.". I was so far advanced that she only had days, maybe a few weeks to live. How did this happened, but I missed the S
igns of Cancer
. After 10 days, it was too much for her to continue, the seizures were getting closer together and I was not able to keep her insulin levels. On Wednesday, November 26, 2014 she went to wait at
the Rainbow Bridge
for me.
Kyra was the sweetest dog I have ever known. There was never a mean bone in her body Everyone that met her would say the same thing, 'she is so sweet'. I sometimes wonder, do we choose the dog, or does the dog choose us. That there is some special force in this universe that leads the dog we are to be with to us. I am the luckiest girl in the world for Kyra choosing me.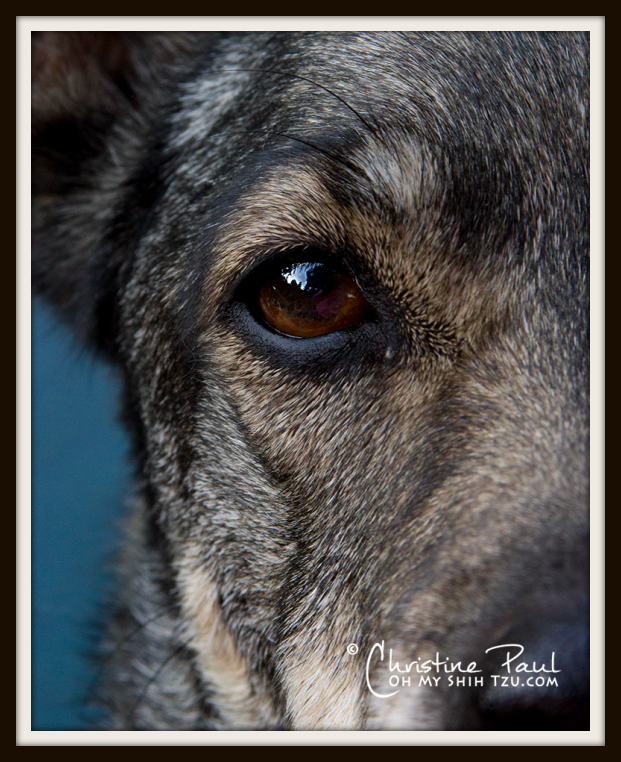 Today we once again participated in the 2015 A to Z Challenge!