(As told by Riley Shih Tzu) Yup… Mommy is still recovering, she thinks she got sick somehow because she has had horrible headaches from our trip last week. I guess it was pretty tough on her with her asthma flaring up in Vegas. Anywoof, I just had to share a few more pics from the all the fun times I had.

Here I am trying out a very cool item, it's called a Cool Pet pad. The wonderful people at the Green Pet Shop gave me one to take home and try out and then tell everyone what I think in my new upcoming feature called Riley's Reviews… so make sure you follow me so you can find out all the details about this and much more.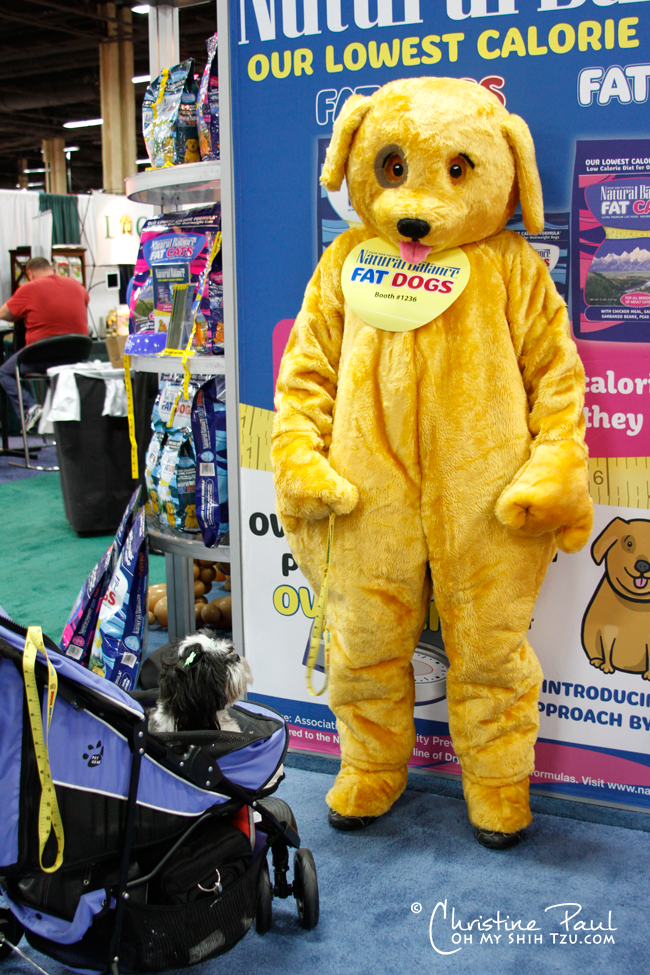 Now this was just weird!! I wasn't scared, but it was just a little creepy watching this doggy walk around on two feet all the time. They gave me a tape measure for Trixie's waist… but I don't think she'll like me very much if I keep an eye on her waistline, I think I'll let mommy handle that one.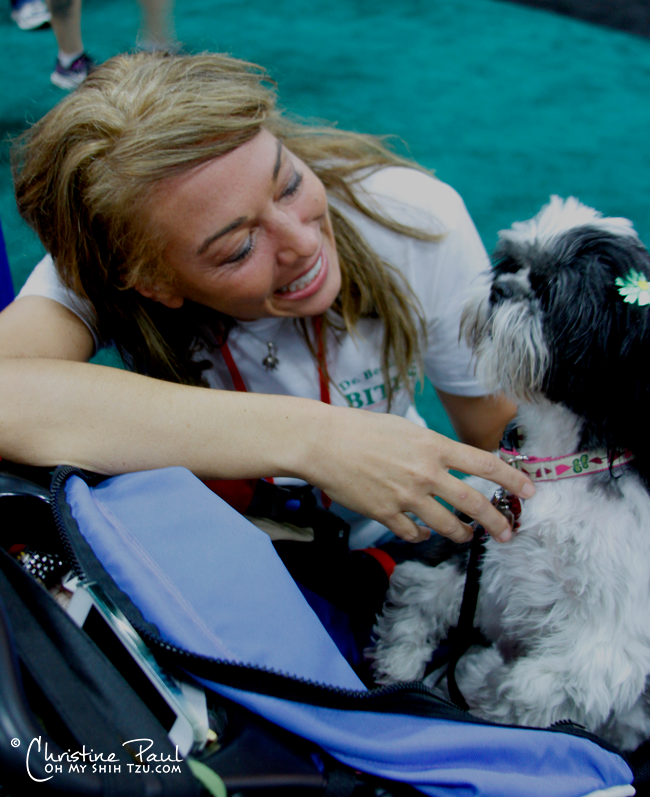 This was the highlight of the trip for me. Yup that is Dr. Karen Becker!! She was so nice to me and gave me lots of treats. Her mommy makes the best treats in the world, they were my favorite!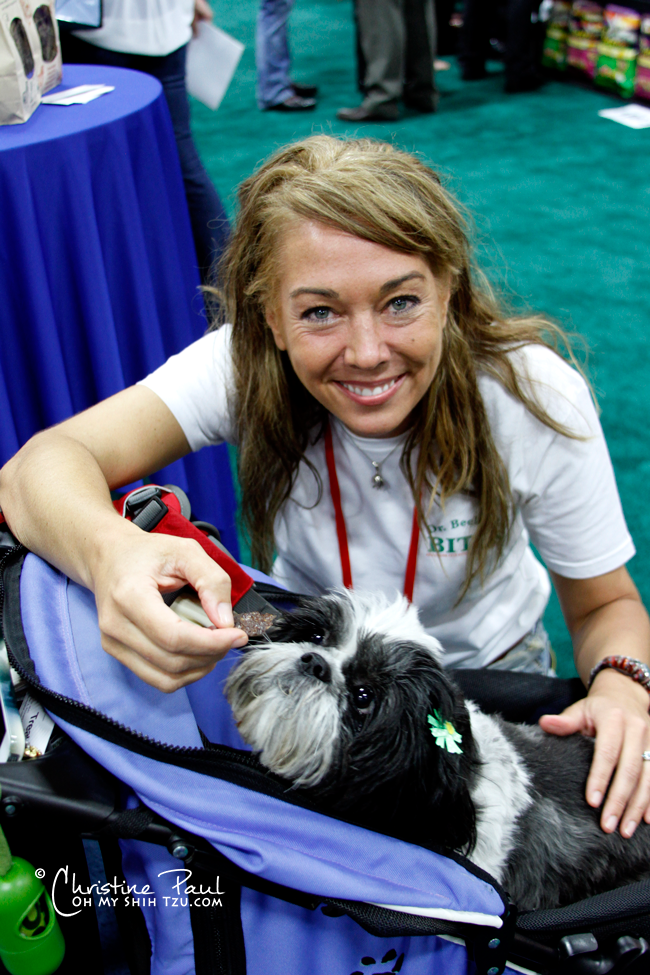 Don't forget to stop by Super Zoo Part 1 of 2 to see what else we did!!
A big BARKOUT to the hosts of Monday Mischief Blog Hop Alfie's Blog, Snoopy's Dog Blog, and My Brown Newfies