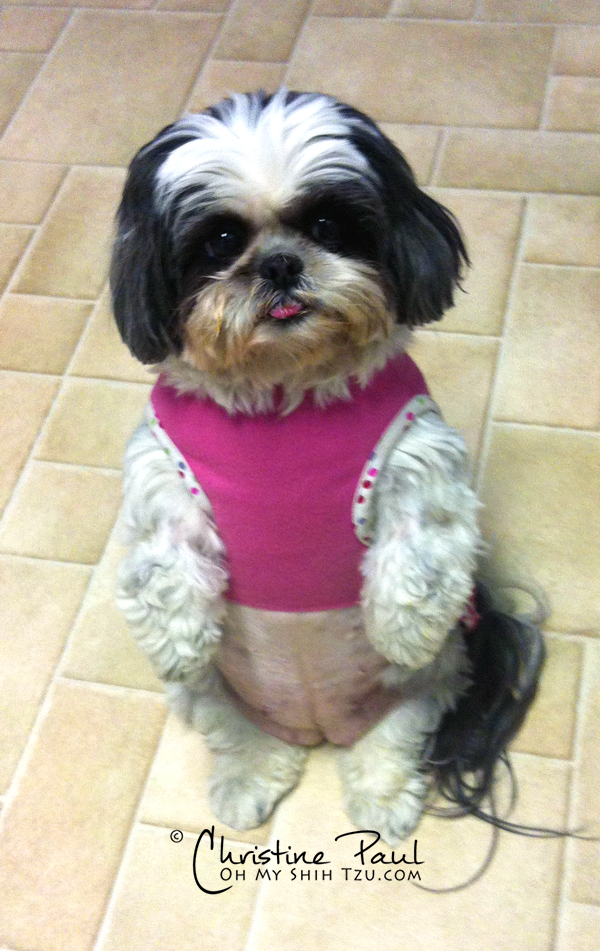 Sometimes you need inspiration. Personally at the beginning I was inspired to get fit when I stepped on the scale and I about dropped dead… yup, I was pushing maximum density for my size. So what did I do? I joined Weight Watchers and within 5 months I had dropped 20lbs!! The sad thing is I didn't get my little Trixie in shape. For me though I feel that Weight Watchers gives me some accountability. Now with FitDog Fridays, I can be more accountable to my little one.
Now last year little miss Trixie hit her maximum density of 17.5 lbs. So I did put her on a Rx diet and she was able to drop 1.5 lbs, but I don't like what is in those Science Diet Dog Foods, so I decided to take her off. She maintained her weight loss, but she is still not where she should be. I am very much to blame for her current sitution. When she came to live with me as a foster dog, she weight 12 lbs and she was a little chunky at that weight. But, I decided to spay her as I was going to place her up for adoption, something I wish I would have never done, and then she gained 5.5 lbs on her tiny frame!!!
So I ask you to please join us on our weight loss journey as I continue to loose weight, but more importantly for Trixie to lose weight with exercise and a proper diet.
& Stay tuned as I bring a new series of posts called Strength Training & Conditioning!!
Here is a little graphic about Pet Obesity.


Pet obesity graphic produced by Matt Beswick for Pet365. Click here to view the full post.