As you may be aware the night before last I was awoken with that "Noise in the Middle of the Night" or what I am starting to affectionately refer to as the Tsunami of Dog Puke! Unfortunately since then our circumstances have somewhat deteriorated .
Though the tsunami of dog puke settled down, we woke up facing additional issues which included: lack of appetite, runny nose, goopy eyes and worst of all the big D! I tried giving her some yummy chicken, but she wouldn't have it. Then I offered her some yummy homemade dehydrated sweet potatoes, and her tail began wagging. Yippee!! She was going to eat something! But my joy quickly faded after she chewed on the sweet potatoes for about a minute and then spit it out. This isn't like her at all, she loves her sweeties and will gobble them down faster than I can run when I see a spider.
But as the morning continued to wear on, Riley become depressed, lethargic and even worse, panting with drool. At that point I knew my little baby was in pain and we were back in the truck headed to the vet.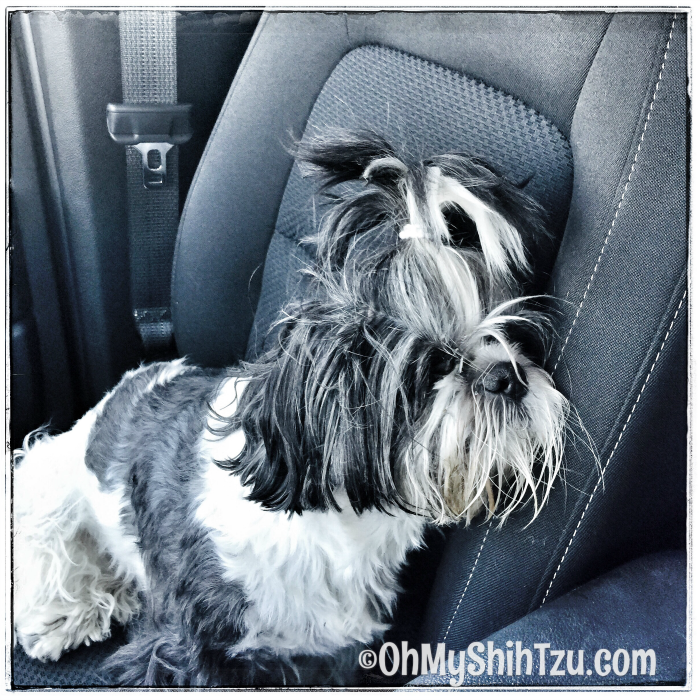 Once we were at the hospital I received the bad news from Dr. Collins, she wanted to admit Riley for the next few days for possible pancreatitis. This is not what a pet parent wants to hear. Luckily I have Trupanion Pet Insurance.
Now I have had Trupanion as Riley's health insurance since she was 11 months old. They have been there when she had ingested a computer mouse, with the possible ingestion of a battery, when she decided to put her paw through a plate-glass window, and most recently in April with her bout of gastroenteritis. But there are some great facts about Trupanion.
4 Reasons Why I Love Trupanion
Trupanion covers 90% of actual veterinary costs.
The cover injuries, illnesses, hereditary and congenital conditions, diagnostic test, surgeries, medications, hospital stays and veterinary supplements.
There are no payout limits
And best of all the customer service reps are incredible!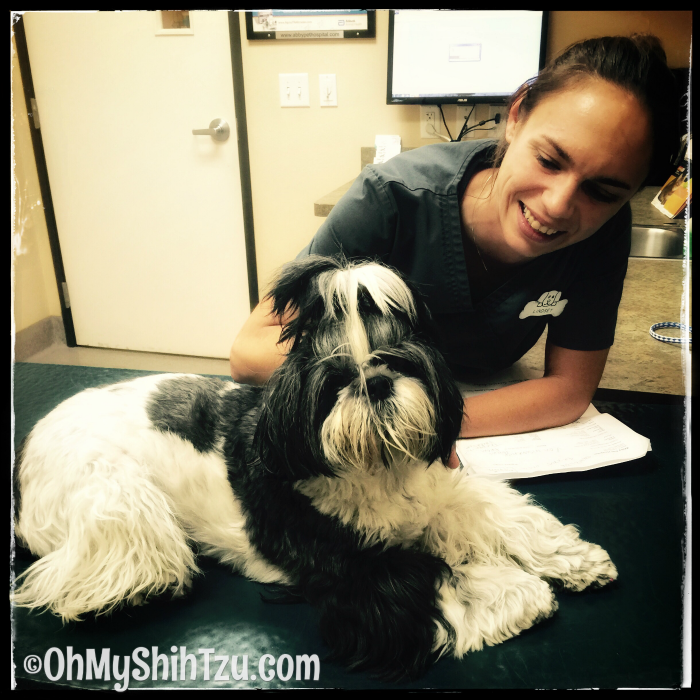 When I received the estimate my heart just about dropped out after my chest. After a two-week vacation that concluded with a trip to BlogPaws this was something I had not expected. Prior to leaving on our vacation I made sure Riley received her check up along with a health certificate for travel. So having her come up sick a week after returning home was something not in the cards, mentally or financially. But there is nothing I wouldn't do for Riley, so this time I picked up the phone and I called the wonderful pet loving representatives of Trupanion. They assured me that Riley would be taken care of with a pre-approved claims express.
I'm sure you are wondering what a claims express is. Well this is another added benefit that Trupanion offers. If it is okay with your veterinarian, Trupanion will pay your veterinarian directly! This is great for me as it only leaves me owing the vet my 10% portion and the office visit charge (if there is one)! Thankfully I have a great relationship with my vet and Trupanion pays them very quickly. It's great that Trupanion is trusted and valued by veterinarians in this way. This added benefit gives me a huge piece of mind. I know that Trupanion is there when Riley needs them the most.
So with many, many tears I left Riley at the hospital to get better. I did return later in the evening to drop off her Dora the Explorer blankie along with her favorite pink flamingo.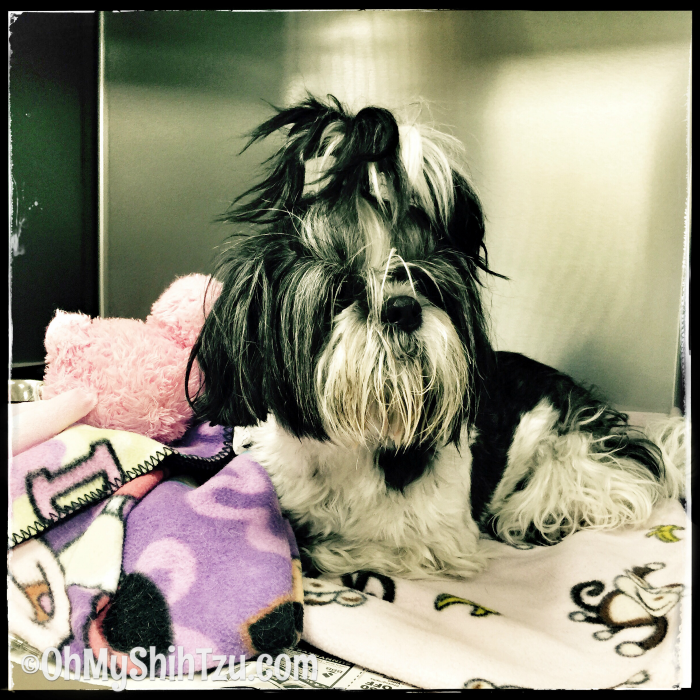 I don't ask this very often, but please say a few prayers for Riley today for a speedy recovery. She is my rock, my strength and my life. There is no dog in the world like her.
Disclaimer: We were in no way compensated, either monetarily or with services for this post. Trupanion has been our pet insurance of choice for the past 3 years, we are sharing our love and experiences about Trupanion because we believe our readers should have the ability to choose the best pet insurance available for their pets.