So in 2 weeks we will be in Nashville attending the 2015 BlogPaws Conference! We are excited because we are once again a finalist for a Nose to Nose Award, this time for Best Pet Blog Photo. We are so honored to be a finalist!
But going to the BlogPaws Conference takes a lot of preparation, if you missed it make sure to check out our post Are Your Bags Packed for BlogPaws if you are going.
Part of our preparation is getting groomed, so that means a pet spa day for Riley. Yes we are two weeks out, but we are leaving this Sunday to begin Tracy, Christine & Riley's Excellent Adventure! So yesterday I made sure Riley had her spa day with Jayd at 100% Fancy Grooms.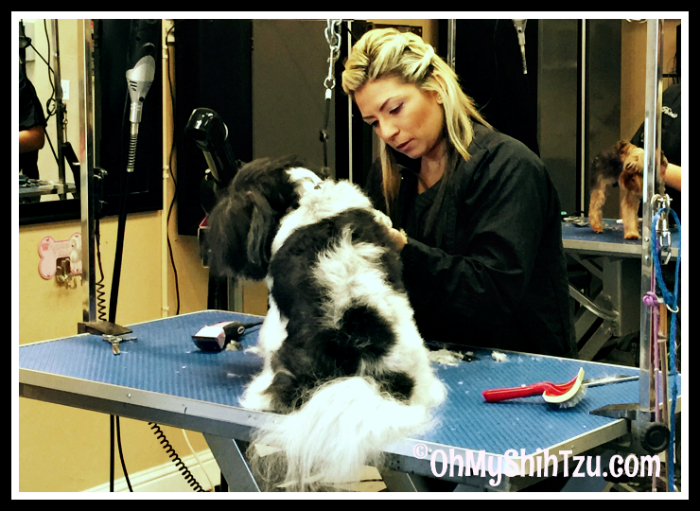 Our grooming consists of the normal bathing, shaving, & trimming, but also includes pretty bows in her hair and best of all a pawticure! Yes Riley gets the full spa experience!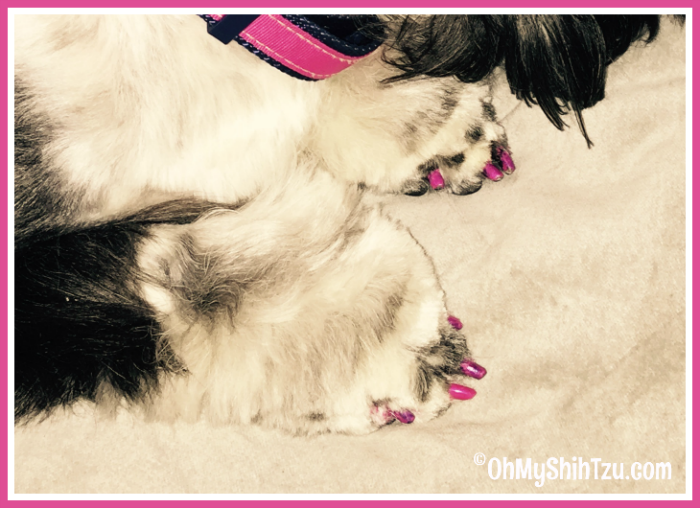 We are so happy to be joining Wordless Wednesday hosted by BlogPaws!! Be sure to check out the other great bloggers taking part in today's hop!