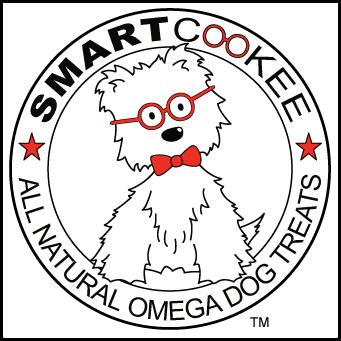 Did you know that this coming Sunday, February 23rd is National Dog Biscuit Day? And what better way to celebrate than sharing our favorite cookie, The SMARTCOOKEE Company to be exact. Having six little ones in the house can make treat time a little difficult. The only reason it becomes so difficult at times is the fact that Shih Tzus can be so picky! And finding a treat that everyone likes can be an adventure.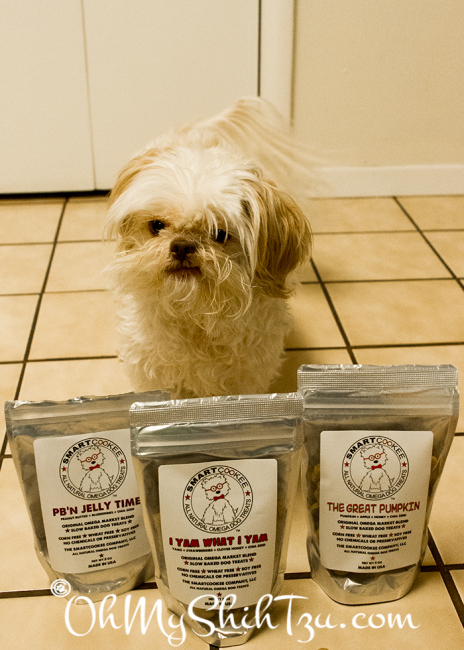 Finally our wish has come true in finding the perfect biscuit that all the Tzus love. The SMARTCOOKEE Company makes pure, simple, nutritious & delicious cookies that your dog can enjoy. SMARTCOOKEES are available in 3 yummy flavors:
The Great Pumpkin
I Yam What I Yam
PB'n Jelly Time
Made with limited human grade ingredients including the great antioxidant Chia Seeds, Riley asks politely for her favorite PB'nJelly Time.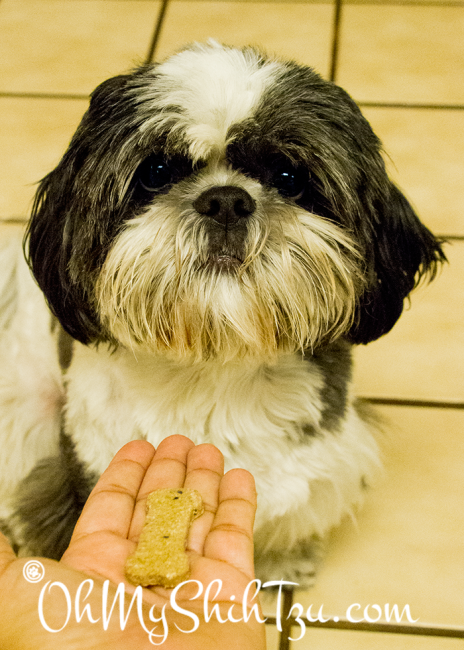 Based out of St. Petersburg, FL, The SMARTCOOKEE Company was created with love and passion by Robert and Kelly Ison. If you think they look familiar, well they were recently featured on ABC's The List!

Are you ready to give The SMARTCOOKEE Company a try? The SMARTCOOKEE Company is giving away a bag of their delicious treats to 2 of our loyal readers! (see Rafflecopter below)
But if you can't wait to see if you are a winner , head over to The SMARTCOOKEE Company site and place an order for a bag or two, or three… but hey if you order 4 bags shipping is free!!
a Rafflecopter giveaway
Disclaimer: SMARTCOOKEE did not provide product or compensate Oh My Shih Tzu for this review. We like to share information and product reviews on items we feel relevant to our readers. We are happy to be participating in todays Tasty Tuesday hosted by Kol's Notes & Sugar the Golden Retriever!