Today I am sharing Ise again. She is such a love bug, probably the most lovey in the house. She just loves giving kisses. But most of all, she has an amazing trust of people. If you are holding her she will just flop over! She is coming up on her Gotcha day in a few months and I am so happy she came into our lives, as she has made the best little companion to my mom.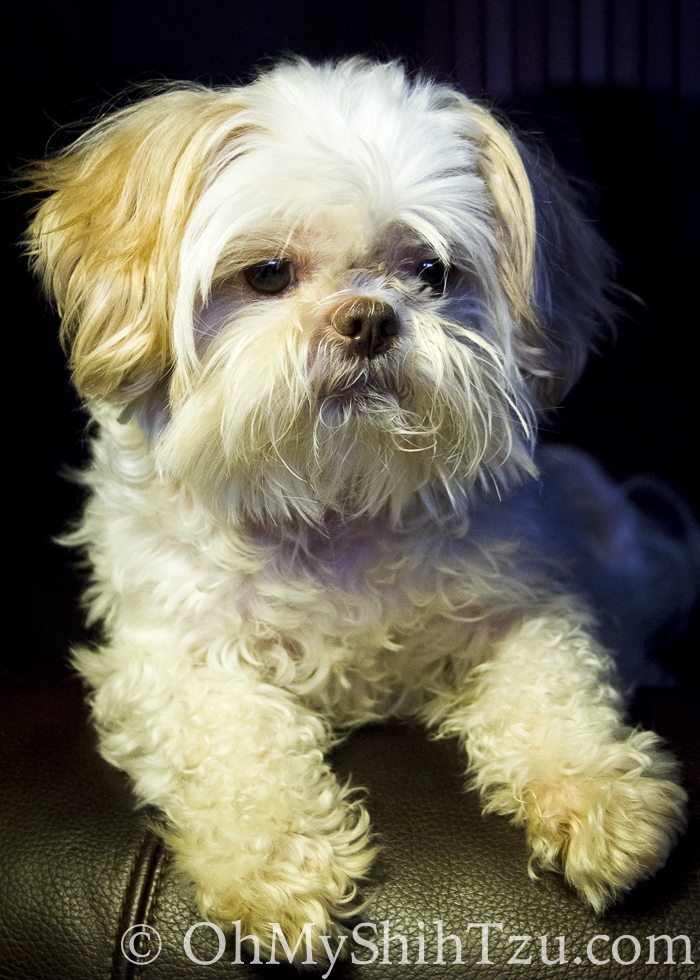 Today's pic was captured with a Canon 7D, in a low light setting with use of only a table lamp. If you were following me at the beginning of the year I had vowed to shoot pictures only with my iPhone, but that only lasted until the end of January. If you liked those iPhone photos though you can always find us on Instagram. But I find shooting with my dSLR is more satisfying and I can get extraordinary clarity and resolution and with a little help from Photoshop anything is possible. If are taking your images with a point and shoot camera and are a little intimidated to go to the next level, check out yesterday's post, Why I Love My dSLR, take a peak into my new semi-monthly feature of Through The Lens Tuesdays.
We are so happy to be joining Wordless Wednesday hosted by Blogpaws!